People Moves
Who's Moving Where In Wealth Management? - Aberdeen Standard Investments, Xen, Other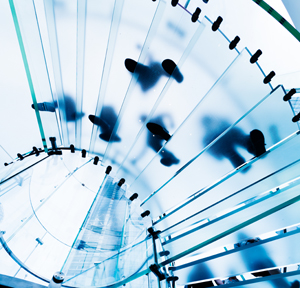 The latest moves in wealth management across the world.
Aberdeen Standard Investments
Aberdeen Standard Investments has appointed Bill Hartnett as an environment, social and governance-themed investment director.
Hartnett will report to Euan Stirling, global head of stewardship and ESG Investment and will be based in London. He will support investment colleagues in emerging markets and Asia-Pacific.
With more than 20 years' experience of responsible investment and active ownership, Hartnett was previously head of responsible investment at Australian superannuation fund, Local Government Super.
Xen
Xen Technologies, a platform giving Asian investors the ability to tap into alternative assets such as private equity and hedge funds, has appointed Bernard Phang to join its advisory board.
The firm, known usually as Xen, is a platform driven by blockchain, the distributed ledger technology associated most famously with crypto-currency Bitcoin. The Xen platform tokenises alternative investments to make them more liquid and also make them more widely available to affluent investors.
Phang will focus on advising and providing feedback on Xen's business and growth strategy, as well as their portfolio design.
Previously, Phang was managing director at Government of Singapore Investment Corp and head of strategic planning and research at GIC Real Estate, based in Singapore. He began his career at GIC in San Francisco. Following this, he undertook various senior roles at the firm in Singapore and London, including MD and head of investments for the whole of EMEA. Before joining GIC, Phang worked in PriceWaterhouse and Wardly Limited, a boutique investment bank.
Brewin Dolphin
Brewin Dolphin has appointed two new wealth directors at its offices at 8 Waterloo Place in St James's, London.
The firm has hired Adrien Landreau and Paul Bentley. They follow hires focusing on the "1762 from Brewin Dolphin" proposition, which works with trusted external partners to provide over-arching wealth advisory services for clients with complex financial needs.
Landreau joins Brewin's West End team after 17 years with the French CM-CIC Group. During this time, he spent 11 years in the company's private bank, Banque Transatlantique, focusing on resident non-domiciled high net worth families, entrepreneurs and senior executives in London's financial sector.
Bentley joins from Kleinwort Hambros where he was head of entrepreneurs. During his 15 years with the company, he provided wealth management advice to senior executives and guided clients through the sale of their businesses.