People Moves
Who's Moving Where in Wealth Management? JP Morgan, UniCredit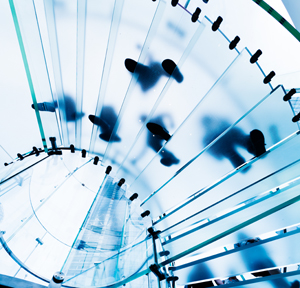 The latest moves in wealth management across Europe and the Middle East.
JP Morgan Private Bank
JP Morgan Private Bank is expanding its Swiss presence naming Reto Demostene as managing director and senior banker for the team in Zurich. Demostene will drive business strategy and growth for the firm's Zurich-based wealth management segment, reporting to Matteo Gianini, Swiss market manager for the global bank.
Prior to joining JP Morgan, Demostene was a 26-year executive at UBS. Most recently, he served as MD and senior relationship manager at UBS Wealth Management with responsibility for the firm's top-tier Swiss clients living in Switzerland. During his long UBS tenure, Demostene held senior positions in client relationship management, investment solutions and portfolio management.
"I am delighted to welcome Reto to JP Morgan," Gianini said. "It is an exciting time for our business, and his experience working with Switzerland's largest ultra-high net worth individuals and families will be a great addition to our ever-expanding team in Zurich."
UniCredit
Italy's UniCredit has appointed Alessandro Cummunale as its new head of the global family office for its corporate and investment banking business.
Cummunale will work on strengthening UniCredit's CIB offering to ultra-high net worth clients in partnership with its group wealth management across all geographies, the bank said.
The family office encompasses Italy, Germany, Austria and Luxembourg.
Cummunale started his career with Banco di Napoli in 1991 before moving to Deutsche Bank in London in 1996, where he held senior positions including head of institutional sales for foreign exchange and commodities for Southern Europe and Middle East, and head of private institutional clients, followed by head of key client partners (UK team) in the bank's wealth management division. Before joining UniCredit, he was head of key client partners for the EMEA region at Deutsche Bank Schweiz in Zurich.
Brewin Dolphin
Brewin Dolphin has appointed William Quantrill as wealth director, based in the firm's office in St James's, London.
Quantrill's appointment is the fourth addition to the team in the last few months, after a spate of new hires, growing the new office to a total headcount of 28, it said in a statement late last week. That office opened last year.
He joins after 13 years at Kleinwort Hambros. In total, Quantrill has more than 25 years of industry experience, working with a variety of HNW and UHNW clients.