People Moves
Change At The Top Of Kaiser Partner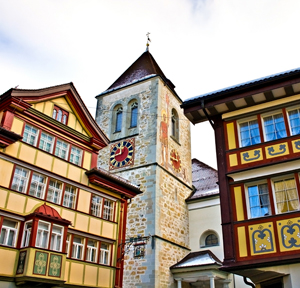 The firm, boosted by last year's acquisition of a Vontobel business, is now the fifth-largest banking entity in Liechtenstein.
Kaiser Partner, the Liechtenstein-based group looking after ultra-high net worth clients, has named Stefan Liniger, formerly of Rothschild & Co, as chief executive of the wealth advisory and trust group, taking effect next Monday.
The move comes as Fritz Kaiser, who founded the group, begins to relinquish operational responsibilities while driving future strategy, it said today.
Liniger headed up Rothschild & Co's wealth planning and trust business between 2011 and 2018. Before that, he worked as head of wealth planning at Goldman Sachs in Zurich and was a partner at Swiss law firm Bar & Karrer.
A number of other advisors and professionals are joining the firm, including Elena Andrianova, who was most recently responsible for Rothschild Trust's Russia business.
Separately, the group reported that its total assets under management rose by 50 per cent last year to SFr4.0 billion, and profits doubled to SFr4.5 million, driven by the integration of the acquired Bank Vontobel (Liechtenstein) business last year.
At the private banking arm, the purchase of the Vontobel local business in Liechtenstein has taken it to being the fifth largest bank in the tiny European state, with a total of 75 staff.
Kaiser, 64, said that he wanted to step back from his operational responsibilties to focus on more strategic issues.
"My entrepreneurial drive is as strong as ever and I am in the best of health. Nevertheless, I will be shortening the title on my business card this year from executive chairman to chairman. We have outstanding people throughout the group of companies who take responsibility operationally and on the board of directors," Fritz Kaiser said.