Offshore
European Commission's Golden Visas Warnings Unfair - IMC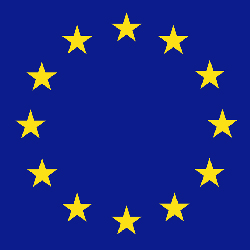 Controversy about citizenship/residency-by-investment programmes refuses to die down.
The industry group representing the "golden visa" market yesterday criticised the European Commission's report warning about these programmes. The Investment Migration Council said the Commission's report was unbalanced.
"These programmes create genuine societal advantage not just through increased government revenue, employment creation and enhanced infrastructure spending, but through the generation of new opportunities across all levels of society," the IMC said in a statement.
"National statistics of Malta, Greece, Latvia, Spain and Portugal reflect the contribution made through foreign direct investment," it continued. Small countries' benefits from these programmes were not noted by the Commission, it said.
Dozens of nations in Europe, and further afield in Asia and the Caribbean for example, operate such visa programmes, typically targeting high net worth individuals and requiring a minimum investment in return for a passport or residency of some kind. These programmes are controversial: the UK recently suspended its Tier 1 Investor Visa regime pending a review; a few years ago, Canada also suspended its scheme amid political controversy. The IMC has actually criticised schemes deemed to be poorly conceived, such as that of Hungary. Montenegro and Moldova are the latest countries to roll out these programmes.
With Europe hit by money laundering scandals in several jurisdictions, HNW visas are coming under pressure as a potential crack in the wall.
The Commission yesterday issued a paper, Investor Citizenship and Residence Schemes in the European Union, and stated: "Investor citizenship and residence schemes pose risks for the Member States and the Union as a whole, including in terms of security, money laundering, corruption, circumvention of EU rules and tax evasion." It is creating a "group of experts" to monitor these programmes.
The IMC argued that operators of such programmes had nothing to fear from high transparency and rigorous checks.
"We support enhanced transparency by putting in place better risk management, control systems and oversight mechanisms, as well as calls for greater cooperation on information-sharing about applicants for citizenship and residency; in fact the IMC stands ready to cooperate with legislators as other industry bodies do. In actual fact, we are proactively working with our industry members and countries to conduct research into the following areas we independently have identified as priorities: National Security and Investment Migration (IM); Societal Benefits of IM; Financial Crimes and IM," it said.