Technology
Crypto-Assets Get More Mainstream In New "Vault"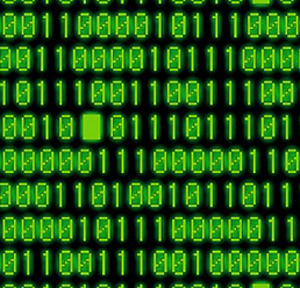 After launching bitcoin certificates two years ago, Swiss investment bank Vontobel has gone a step further for clients keen on having crypto-currencies in their asset mix.
The Zurich-based bank and technology provider Vontobel is offering financial intermediaries such as banks, asset and wealth managers a custody solution for crypto-assets for the first time with the launch of its "Digital Asset Vault", the group announced yesterday.
Through a simple connection, banks and wealth management firms can offer clients the ability to store, transfer and trade digital currencies easily and securely within Vontobel's secure banking infrastructure – effectively closing the gap between how the marketplace treats traditional and virtual asset classes, the organisation said.
The facility means that customers no longer need to buy and store their crypto-currencies on individual crypto-platforms, which can crash during volatile trading, or use a private security key to access currency, which if lost or stolen leaves users without a way back to the assets they have stored.
This end-to-end service also suggests that crypto-assets will no longer be outliers but will increasingly sit alongside traditional assets where they can be managed for tax and regulatory purposes like other structures such as equities, giving clients no reason to go back to a third-party platform. "We are getting people from virtual to bankable for this asset class," Vontobel's Rebeca Garcia told this publication, adding that crypto-currencies are the most sought-after digital asset. She said that in three months, the group will be able to look at volume and see where demand is heading.
As the third-largest provider of B2B financial services in Switzerland, the group has invested heavily in developing a highly responsive trading infrastructure for the industry, covering custody and execution as well as MiFID II-compliant services to more than 100 banks and wealth managers.
The firm said that intermediaries are watching the development of crypto-currency with interest, seeing it as a proven banking system which is trusted and well known, with the added advantage that all the reporting and regulation requirements are already in place.
It said that there is no direct client access to the service, which has been designed for intermediaries who may not want the expense of ramping up security and intelligence on a new one-step digital asset platform, and then having to go through regulatory validation.
The backbone of Vontobel's "vault" service is based on Hardware Security Module (HSM) encryption technology which is integrated into existing infrastructure. HSM is widely used by larger banks and wealth management firms and is seen by watchers as a robust standard for crypto key management.
Vontobel believes that no one in the wealth management sector has offered such a secure end-to-end solution that meets the security standards financial intermediaries require for managing digital crypto-assets.
"Digital Asset Vault represents the logical next step in the development of our range of services for digital assets. By incorporating digital assets into our own banking infrastructure, we have become the first provider to already meet the high standards required by financial intermediaries and their regulators," said Roger Studer, head of Vontobel investment banking.