Family Office
MFO Big-Hitters Form Transatlantic Pact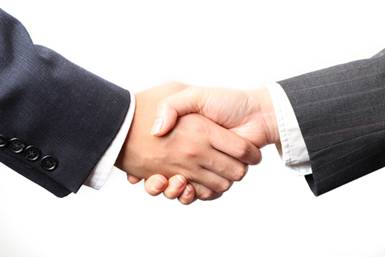 Two of the world's largest multi-family offices have formed a transatlantic partnership agreement.
Stonehage Fleming, the UK-based multi-family office is entering a "strategic alliance" with US peer Glenmede Trust Company, the US firm. Glenmede has about $40 billion, and Stonehage Fleming, $12.8 billion, of assets under management, respectively.
The two major MFOs aim to "expand their respective client offerings and geographical capabilities".
Both firms will remain independently managed and privately held, they said in a statement yesterday. Additionally, the firms told this news service there will be no impact on staffing levels or resources because of the agreement.
The pact allows Stonehage Fleming to deliver international family office, trust, and investment services to clients of Glenmede in Europe, the Middle East and Africa, and Glenmede to offer investment and corporate trust services to clients of Stonehage Fleming in the US.
Stonehage Fleming is itself the product of a merger, created from the marriage of the Stonehage and Fleming Family & Partners businesses in 2014.
"This agreement enables us to meet the evolving needs of clients across both firms and enhance the services we provide to wealthy families with complex needs," Giuseppe Ciucci, group chief executive CEO of Stonehage Fleming said.
Gordon Fowler, president and chief executive of Glenmede, said: "Our firms are aligned culturally and philosophically, and our clients will experience an expanded service offering in a seamless manner."
Stonehage Fleming has announced such pacts before. For example, as recently as last month, the MFO formed a deal with Lombard International Assurance, a global wealth planning solutions provider for high net worth individuals. That collaboration allows Stonehage Fleming to offer its clients access to Lombard International Assurance's unit-linked life assurance solutions.