Compliance
Unexplained Wealth Orders: What Wealth Managers Should Know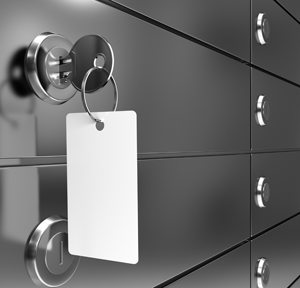 The new UK powers were introduced several months ago and it remains vital for wealth managers to understand the scope of unexplained wealth orders, as they are called.
Ben Rose, who is a founding partner at the law firm Hickman & Rose, explains what all wealth managers need to know about these powerful new legal instruments.

The incorporation of these orders into UK law raises a number of questions about the proper limits of state power, and how it should pursue those suspected of wrongdoing. This news service has already published commentaries, such as here, for example. The editors are grateful to the author for sharing these insights and we invite readers to respond. As ever, the editors do not necessarily share all views of guest contributors. Email tom.burroughes@wealthbriefing.com
Few wealth managers will have failed to notice the headlines trumpeting the UK authorities' first successful application for an Unexplained Wealth Order. The order, obtained by the National Crime Agency against the wife of the former head of the International Bank of Azerbaijan, made news around the world.

The public's interest may have been piqued by the revelation, made in court, that UWO recipient Zamira Hajiyeva spent £16 million ($20.43 million) in London's upmarket department store Harrods.

Wealth managers, on the other hand, were likely more interested in comments by Donald Toon, head of financial crime at the NCA, who expressed a hope that this would be the first of many UWOs brought against wealthy foreigners who have acquired assets in the UK with the proceeds of crime from overseas.

But what exactly are UWOs? How do they work? How do they affect financial managers? And what impact will they have?

What is a UWO?
All but unheard of a year ago, UWOs came into law in January 2018 with the Criminal Finances Act 2017. The expressed intention behind UWOs is to require those suspected of serious crime or corruption to explain the sources of their wealth. However, they are widely understood as targeting beneficiaries of state corruption in Russia and the former Soviet Union.

Speaking at the time of their creation, security minister Ben Wallace said UWOs "can be used against everyone from a local drug trafficker to an international oligarch or overseas criminal".

"If they are an MP in a country where they don't receive a big salary but suddenly they have a nice Knightsbridge townhouse worth millions and they can't prove how they paid for it, we will seize that asset, we will dispose of it and we will use the proceeds to fund our law enforcement", Wallace said.

While UWOs are commonly thought of as being sanction-like punishments imposed on individuals, this is not accurate. UWOs are actually an investigative power obtained in respect of property which can lead to the seizure of assets. If granted, they can be used alongside other civil recovery powers to recover the value of the asset.

This qualification does not diminish UWOs' significance, however. From a law enforcement agency's perspective, they are a powerful tool. This is for two main reasons.

The first is that UWOs enable law enforcement [agencies] to pursue a targeted individual through the civil rather than criminal courts. The advantage of this is clear. Civil courts require that an allegation is proved only "on the balance of probabilities" - a much lower standard than the "beyond reasonable doubt" required in criminal courts.

The second advantage for law enforcement [agencies] is that UWOs target assets. This means there is no requirement to prove there has been a criminal offence. Instead the burden of proof falls on the respondent who is required to show that their asset has been bought with legitimate funds.

From the NCA's perspective, this is a much simpler - and cheaper - prospect.