Strategy
Julius Baer Shutters Panama, Peru Operations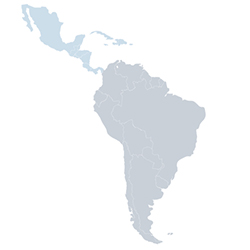 The bank is closing its Panama and Peru operations, shifting staff and care for the clients to different jurisdictions. It insists it remains committed to serving the region.
Julius Baer is closing offices in Panama and Peru as part of a strategic review of Latin American operations, this publication can confirm. This move follows similar exits from the continent by groups such as Royal Bank of Canada Wealth Management and HSBC.
Bankers and support staff serving clients in these countries are moving to the Bahamas, Chile and Switzerland, a spokesperson told WealthBriefing yesterday. The bank said it is committed to these clients and the wider region.
The Swiss bank wants to focus on faster-growing, larger Latin American markets such as in Brazil, where it bought local wealth firm Reliance earlier this year. At the start of the year it bought 95 per cent of that business.
The the changes affect six relationship managers and support staff, and completes the review by Beatriz Sanchez, who now heads the bank's Latin American unit.
In April 2015, HSBC pulled out of Brazil, while in 2013 RBC closed its operations in Uruguay, in order to focus on what it regarded as higher-growth and more profitable markets. This publication understands that Julius Baer has been considering changing its operations in Latin America for some time.
A report in the Financial Times (of London) noted that a former employee of Julius Baer in Panama had been arrested in the US for laundering money embezzled from Venezuela's state oil company. Matthias Krull, the German banker at the centre of the Venezuelan scandal, worked for the bank in Panama when he participated in a scheme to launder $1.2 billion that was stolen from Petróleos de Venezuela, the FT said.