Summary Of Executive Moves In Global Wealth Management - June 2018
Editorial Staff, 21 August 2018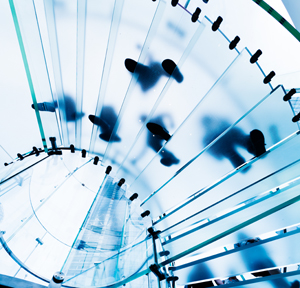 June was a busy month across multiple regions for the wealth management industry.
Allianz Global Investors appointed Richard House as chief investment officer of emerging market debt. He succeeded Greg Saichan, who decided to take a career break after five years with the firm. House has nearly 25 years of experience in the asset class sector, most recently as head of EMD for Standard Life Investments. In his London-based role, House reports to Malie Conway, CIO global fixed income.

Brewin Dolphin appointed Phillip Chambers as investment manager at its Jersey office. Chambers joined from financial services company Intertrust Group. He was also at HSBC Private Bank and SG Hambros Private Bank.

JP Morgan Asset Management (JPMAM) made six new appointments to its international exchange-traded funds (ETFs) business. Philip Annecke was appointed as head of ETF distribution for Germany and Austria. At JPMAM, he is responsible for leading its ETF business in Germany and Austria, with a primary focus on institutional clients. Annecke, who is based in London and regularly travels to both countries, joins from Invesco Powershares. Roberta Gastaldello was made head of ETF Distribution for Italy and will be based in Milan. Gastaldello joined from Amundi Asset Management, where she specialised in ETF sales across wholesale and insurance clients.

Andrew Moore was named as an ETF capital markets specialist and will be based in London. His responsibilities will include maintaining relationships with authorised participants, market makers and the wider ETF sector. Moore joined from Vanguard Asset Management, where he held several roles over five years, including fund accountant, operations specialist and ETF capital markets analyst. Tobias Nilsson, who is based in Stockholm, was appointed as an ETF specialist. Nilsson joined from Wisdom Tree.

Antonia Millard was named as sales executive to support JPMAM's international ETF business and will be based in London. She joined from JP Morgan's Corporate and Investment Bank (CIB), where she worked as an industrials specialist sales representative with the CIB's markets division. Lorena Martinez-Olivares, a JPMAM sales executive based in Madrid, had her role expanded. Martinez-Olivares now supports JPMAM's ETF distribution effort in Spain.

JPMAM also bolstered its global fixed income, currency and commodities (GFICC) platform with several new staff, who are based in London. They report into Travis Spence, head of the fixed income investment specialist team for Europe, the Middle East and Africa (EMEA).
Karine Mercado was made head investment specialist for core fixed income strategies in EMEA. Prior to this, Mercado held positions at PIMCO, the African Development Bank and RBS Greenwich Capital Markets.

Rohan Duggal was appointed as lead investment specialist for high yield strategies in EMEA. Duggal focuses on JPMAM's range of global high yield, distressed debt and leveraged loan strategies for clients across EMEA. Duggal joined from Blue Mountain Capital Partners, where he was a senior portfolio specialist and client advisor. Prior to this, he held a number of positions at Goldman Sachs for over a decade. Claire Cullen, who has been named as lead investment specialist for global credit strategies in EMEA, focuses on JPMAM's capabilities across investment grade and flexible global credit. Giles Bedford was made emerging market debt (EMD) investment specialist and will report into Zsolt Papp, lead EMD investment specialist.

The firm hired Liam Moore, who supports JPMAM's unconstrained strategies and reports to Marika Dysenchuk, investment specialist for unconstrained fixed income strategies. It also hired Wei Chu, who supports JPMAM's insurance fixed income team and reports to Gilles Drukier, lead insurance fixed income investment specialist in EMEA.

Lombard Odier Investment Managers appointed Alexander Heidenfelder as the new head of third-party distribution for Germany and Austria, based in Frankfurt. Heidenfelder is responsible for the distribution of investment solutions to Lombard Odier IM's German and Austrian wholesale clients, as well as supporting the development and expansion of the client base in this segment. He reports to Martin Thommen, head of third-party distribution Europe at Lombard Odier IM. Prior to Lombard Odier IM, Heidenfelder was at Aberdeen Asset Management, where he was senior business development manager. He has also held positions at Schroders, Fidelity and Credit Suisse.

Sanlam Private Investments UK chair Daniël Kriel stepped down after nearly six years in the role. He was replaced by Sanlam UK chief executive, Jonathan Polin. Kriel also stepped down as Sanlam Private Wealth chief executive after 13 years. Group CEO Robert Roux assumed executive responsibility for the private wealth business. Kriel joined the Sanlam Group in 1998, and was responsible for marketing, institutional sales and retail distribution at Sanlam Investment Management.

Netwealth Investments, the UK discretionary wealth manager, appointed Edward Bonham Carter and Merryn Somerset Webb as non-executive directors. Bonham Carter became vice chairman of Jupiter Fund Management in March 2014, having been chief executive of the company since June 2007. He joined Jupiter in 1994. Somerset Webb is the editor-in-chief of MoneyWeek and writes a weekly column on investment matters in the Saturday FT. She is a frequent commentator for radio and TV on personal finance issues. Both new members joined Michael Hartweg, the co-founder of Leonteq, as non-executive directors. The other board members are Netwealth co-founders Charlotte Ransom, CEO, and Thomas Salter, chief operating officer.

Steve Cordell, a fund manager at Schroders, left the firm to pursue opportunities outside of the industry. He spent 25 years as a fund manager, most recently at Schroders since 2013, and for a decade at Cazenove Capital.

Julius Baer appointed Robert Pickford as a relationship manager in its private banking team in Guernsey. Pickford has 12 years' investment management experience. In his previous position at a local wealth management firm he looked after advisory and discretionary portfolios and sat on a number of investment committees responsible for the selection of UK, European and US equities.

RBC Global Asset Management (RBC GAM) appointed Guinevere Taylor as associate director of Europe, Middle East and Africa business development. Taylor joined from Legal & General Investment Management where during her tenure she was a client manager focused on managing relationships with the Local Government Pension Scheme.

Grant Thornton appointed Clara Jackson as wealth advisory manager in its operation in Scotland. She is based in its Glasgow city centre offices. Jackson has more than 12 years' experience in the sector.
Starwood Capital Group, a private investment firm, appointed Frederico Bianchi as head of asset management, Europe. Bianchi previously worked at GreenOak Real Estate. In his new position, he is responsible for overseeing the management of all non-hotel European assets, as well as the development function in this region. Prior to this, was Italian country manager and a member of the European Board of ISG; at that time he also joined the executive committee of ULI in Italy.

David Still was named managing director of Old Mutual Wealth's "Heritage" Life Assurance business, reporting to Steven Levin, chief executive of Old Mutual Wealth UK Platform & Heritage. Previously, she worked at Aviva where he was managing director of the Aviva UK "Heritage" closed book. He joined Friends Life in 2011 as managing director of its retirement income business, prior to Friends Life becoming part of Aviva in 2015.

Indosuez Wealth Group named a new chief executive, Jacques Prost, to take over from Paul de Leusse, who left earlier in May to join telecoms network Orange. Prost is a member of Crédit Agricole's management committee. Since 2013, he has supervised global markets and financing activities as deputy chief executive of Crédit Agricole corporate and investment bank.

Raymond James hired Robert Skepper and William Bancroft to open a new branch in the City of London. Skepper and Bancroft joined from Charles Stanley. Skepper has over 30 years' experience in the sector. In 1986, he joined as an associate for Brewin Dolphin, where he stayed for 25 years. For the past six years, he has been a senior investment manager at Charles Stanley. Bancroft worked with Robert Skepper for over 10 years following a short service commission in the Army.

Saranac Partners appointed Christophe Savinas as an investment advisor. Savinas sits on Saranac's advisory investment team, headed by Brent Seery. He joined from NNS Advisers, a London-based family office where he worked as an investment strategist. Prior to this, he was a fixed income portfolio manager at Ikano Asset Management. He also formerly managed fixed income portfolios at Société Générale Private Bank in Luxembourg.

UK wealth manager Brooks Macdonald appointed Andrew Davies as business development manager and Will Bragg as trainee investment manager in its Cardiff, Wales office. Davies is responsible for developing and maintaining relationships with intermediaries throughout Wales and reports to regional new business development director, Grainger Thomas. He has 10 years' experience in financial services, having previously worked at Brewin Dolphin for six years, Walker Cripps for two years and also Rowan Dartington. He has also enjoyed a cricketing career at Glamorgan County Cricket Club. Bragg helps manage bespoke discretionary portfolios on behalf of a range of clients. Prior to joining Brooks Macdonald, Bragg also played professional cricket for Glamorgan County Cricket Club, as a top order batsman. He has successfully completed the Investment Management Certificate and is currently studying towards the Chartered Wealth Manager Level 7 qualification.

Heartwood Investment Management, the asset management arm of Handelsbanken in the UK, said Graham Bishop assumed responsibility for Heartwood's Balanced investment strategy, including the LF Heartwood Balanced Multi Asset Fund. Bishop, investment director, joined Heartwood in 2017 and will take over the strategy from fellow investment director, Michael Stanes.

Citi Private Bank's senior portfolio manager and head of multi-asset class solutions in London, Atul Bansal, left the firm. Bansal was lead portfolio manager of a team of two, which oversees portfolio construction and asset allocation of the firm's discretionary multi-asset, multi-manager portfolios for clients in the UK, Europe, Middle East, Africa and Latin America. He has been at Citigroup since 1989.
David Hertan, director and senior portfolio manager in the Macs group at Citi Private Bank, took over Siegel's responsibilities for the time being.

Legal & General Group said Mark Zinkula, chief executive of LGIM, was retiring. Zinkula was appointed to the position of CEO LGIM in March 2011 and was appointed to the group board of Legal & General in September 2012.

Charles Stanley appointed Geoffrey Cooban as an investment manager in its Birmingham private client investment team and Kate Nathoo as an investment manager in its Guildford office. Cooban has 25 years' experience in the investment management industry. He specialises in bespoke management of equity portfolios, self-invested personal pensions, offshore bonds and charity accounts. Prior to joining Charles Stanley, he spent 16 years working at Quilter.

Nathoo joined from Thesis Asset Management where she spent 16 years, where she was most recently client director. Prior to this, she worked for Daniels Holt as a founding partner in the business.
Brewin Dolphin appointed Thomas Pearson as portfolio manager in its Exeter office. He joined from Charles Stanley, where he had been an investment manager since 2016. Pearson was previously at Brewin Dolphin's Plymouth office before joining Charles Stanley.

Hawksford appointed David Burmingham as a money laundering reporting officer. Burmingham is responsible for improving Hawksford's monitoring and reporting on matters relating to anti-money laundering (AML) and countering the financing of terrorism (CFT), including sanctions compliance, internal risk, regulation, legislation and controls. Prior to Hawksford, he was an officer with over 30 years' experience in law enforcement and financial crime investigation as a member of the police force.
Asia-Pacific
Commonwealth Bank of Australia split its wealth management and mortgage broking businesses, and started to review its business operations, and made several top-level appointments, amid recent compliance breaches. It named six new executives.
The bank was hunting for a chief financial officer, considering candidates from within and outside the bank and a permanent hire was scheduled to be announced on 8 August. In May, CBA said Rob Jesudason had resigned as CFO. It named Alan Docherty, previously chief financial officer for institutional banking and markets, as Jesudason's acting replacement at the time.
Nigel Williams was been named as chief risk officer, joining on 5 November this year. He has more than 30 years of experience in banking, including 15 years at ANZ as chief risk officer and previously head of institutional banking in Australia and in New Zealand.
David Cohen was appointed deputy CEO, moving from his prior chief risk officer role, and is also joining on 5 November 2018. In this new role, Cohen will be responsible for: strengthening group customer relations and customer advocate functions; leading the demerger of the Colonial First State Group, and the M&A team; and assisting Comyn with group-wide initiatives. Cohen has more than 20 years of banking and wealth management experience, previously serving as general counsel for CBA and prior to that at AMP.
Pascal Boillat made group executive of enterprise services and chief information officer, with responsibility for all technology and operations, and will join on 1 October 2018. He has more than 30 years of experience, most recently at Deutsche Bank where he was global group chief information officer. Prior to this, Boillat was head of operations and technology for Fannie Mae, and before that worked at Citi.
Sian Lewis was appointed group executive for human resources, taking up the role on 1 August 2018. She joined CBA in 2014. Prior to joining CBA, Sian spent nine years at Westpac working across retail and business banking, including acting as head of NSW retail network.
Andrew Hinchliff was named group executive for institutional banking and markets, taking effect from 1 August 2018. He joined CBA in 2015 as executive general manager for global markets after more than 15 years in global institutional banking and markets roles with Goldman Sachs, and earlier at Credit Suisse First Boston.
Angus Sullivan was appointed group executive for retail banking services, taking effect from 1 July 2018. Prior to this, he was acting group executive for retail banking services and joined CBA in 2012.
EFG Bank, part of Zurich-listed EFG International, confirmed that Kong Eng Huat, its Singapore branch chief executive since December 2011, was retiring from the post at the end of 2018. Prior to EFG, he was managing director, VantageCapital Consultancy, in Singapore, for one year and, prior to this, was head of Southeast Asia, South Asia and Australia, at Merrill Lynch.
FFG also appointed Oliver Balmelli as the head of private banking for Singapore and Richard Straus as the head of private banking for Hong Kong. Balmelli was previously EFG's co-head of private banking for Singapore. Straus, an industry veteran with over 30 years of experience, joined from Bank Julius Baer and he reports to Kees Stoute, who is the CEO of EFG Hong Kong.
Luxembourg-based investment house Lemanik Asset Management named Alessandro Silvestro as managing director in Asia-Pacific. Silvestro is based in the firm's recently-opened office in Hong Kong. He reports to group chief executive Phillippe Meloni, according to AsiaAsset. Silvestro was previously with Standard Chartered Hong Kong, where he was head of sales, focusing on the insurance segment in Asia.
Christophe Aba, JP Morgan Private Bank's managing director and regional head of investments for Southeast Asia, moved to the US, to be head of investments in Mexico. Diana Robinson, head of equities for Europe, Middle East and Africa, replaced Aba, moving from the bank's London office and reporting to Chris Blum, head of investments for Asia. Aba has worked with JP Morgan in Asia for more than a decade, operating from Singapore and Hong Kong.
Nikko Asset Management promoted Michael De Cesare as portfolio manager in its New Zealand equities team. He joined the firm in 2012, and has eight years' experience working in the financial services sector.
Crossbridge Capital Asia, the investment firm, appointed Hanna Tantoco as its marketing chief, overseeing operations across the Asia-Pacific region. Tantoco has more than 10 years of marketing experience in the banking and wealth management sectors. She was most recently the marketing business partner for Asia-Pacific at insurance company Aetna International. Prior to this, she spent most of her career leading marketing initiatives in banks such as Standard Chartered Bank in the Philippines and in Singapore and OCBC Bank.
Lazard Asset Management appointed Shen Tan as managing director for its Hong Kong office. He reports to Nathan Paul, chief business officer of Lazard AM. Prior to this role, Tan was a managing director at Capital Group in Hong Kong for 10 months, and before that, a partner and global head of sales for Hong Kong-based Income Partners Asset Management.
National Australia Bank which, like its peers, has been rapped by regulators over its business practices, appointed Clare Petre as the new "independent customer advocate" for clients of its wealth products, services and advice. Her role expands the bank's focus on how customer complaints and processes are handled, giving an independent voice to NAB clients. The role, created in May 2015, was developed by NAB in its Customer Response Initiative (CRI) set up to tackle poor advice from 1 January 2009 to 30 June 2015 that led to compensation payments. Petre follows NAB's first wealth customer advocate, Professor Dimity Kingsford-Smith, who returned to her full time professional role as Professor of Law at the University of NSW, having completed her tenure with NAB.
State Street Global Advisors, the asset management arm of State Street, appointed Marcus Miholich as managing director and head of capital markets for Europe, Middle East and Africa, and Asia-Pacific regions. Miholich is still based in London and reports to Tim Coyne, global head of capital markets for the global SPDR business. He joined the flobal SPDR business in October 2017 from Haitong Securities, where he was managing director. He was most recently responsible for State Street exchange-traded funds' Nordic business development strategy.
Global asset manager Janus Henderson Investors appointed Scott Steele as head of Asia distribution, based in Singapore. Steele has 29 years' experience in asset management, most recently at PIMCO, where he was executive vice-president, head of Hong Kong and Singapore global wealth management. He was also previously chief investment officer of BMO Mutual Funds. Alexander Henderson, who previously oversaw Janus Henderson distribution in Asia, returned to London. Henderson continues to report to Phil Wagstaff, global head of distribution, working with him on key global client relationships.
Barings Alternative Investments, part of Barings, appointed Pius Ho as managing director across the real estate, private equity and real assets part of its business. He is based in the firm's Hong Kong office. Prior to this role, Ho was the founder and chief executive of Moonbridge Capital. He also held senior leadership positions in the Middle East and Asia with Abu Dhabi Investment Authority, Citi Property Investors and LaSalle Investment Management.
UK-based River and Mercantile Asset Management appointed Tim Horan as managing director of its newly-launched Australia and New Zealand operation. Horan worked previously at Westpac, where he headed the sports and entertainment business in private and premium banking for more than seven years. Prior to this, he was head of capital raising at Meridian Funds Management. He is also a former Australian rugby union international.
Lazard Asset Management appointed Shen Tan, who has joined as a managing director in Hong Kong. Tan concentrates on distribution throughout Asia. Prior to joining LAM in Hong Kong, Tan was a managing director at Capital Group, where he was responsible for its Asia ex-Japan institutional business.