People Moves
EFG International Restructures Leadership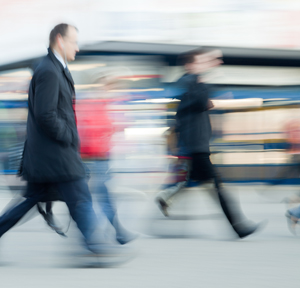 The group has made a number of changes including a revamp of its Swiss leadership structure.
EFG International, the Zurich-listed private bank which has been in the process of integrating BSI in recent months, is rejigging its business leadership and putting Swiss operations under a single umbrella.
The firm's executive committee will be composed of six members in future, while a new global business committee will comprise 13 members, including the heads of EFG's global regions. EFG's business in Switzerland, its largest market, is currently divided between two units, which will be combined. The changes take effect on 1 July.
The executive committee will have the following members: Giorgio Pradelli, chief executive; Renato Cohn, deputy CEO and head of investment solutions; Vittorio Ferrario, group chief compliance officer; Christian Flemming, chief operating officer; Thomas Mueller, chief risk officer and Dimitris Politis, chief financial officer
"This streamlined governance set-up…will facilitate a more focused and responsive approach to the attainment of the organisation's goals, including the key mandate of working with the regional business heads to grow and develop the business," the firm said in a statement today.
The bank bought BSI, the Swiss private bank, a process that proved more difficult than originally expected when BSI's Singapore business was kicked out of the Asian city-state two years ago for serious money laundering control lapses linked to illicit Malaysian money.
In late February, EFG International reported an underlying net profit, excluding the impact of one-off costs, of SFr165 million ($175 million) for 2017, up from SFr82.3 million a year earlier. (The underlying figure strips out the effect of amortisation of goodwill associated with the acquired BSI business, and other compliance-related items. When those effects are included, the group logged a net loss attributable to equity holders of SFr59.8 million, from a comparable profit of SFr225.3 million. The group logged underlying net new assets, excluding attrition, of SFr2.3 million. Revenue-generating assets under management stood at SFr1.42 billion at the end of last year, up from SFr139.9 billion at end-2016.
The new global business committee will support the executive committee in "assessing and validating" the strategy and business priorities. Its members are, in addition to those of the executive committee: Mark Bagnall, chief technology officer; Albert Chiu, head of Asia region; Anthony Cooke-Yarborough, head of UK region; Marcelo Coscarelli, head of Latin America region; Adrian Kyriazi, head of Continental Europe region; Maurizio Moranzoni, head of global markets and Franco Polloni, head of Switzerland & Italy region.
Swiss combo
The firm has also decided to combine its business in Switzerland, it largest market, under the sole regional leadership of Franco Polloni, head of Central Switzerland, Ticino and Italy region. Adrian Kyriazi, head of Romandie and Continental Europe, will focus on EFG's second-largest market, Continental Europe as well as the Middle East and the Eastern Mediterranean, going forward.
"After the successful and timely integration of BSI into EFG, our stated priority in 2018 is to optimise the organisation and drive forward the combined business to deliver sustainable growth. The realignment of our executive leadership teams is part of this process, and I am convinced that this more focused management structure will support us in reaching our strategic targets," Pradelli said.