Filling The Knowledge Gap For Clients As DIY Investing Grows
Robbie Lawther, Reporter, 27 February 2018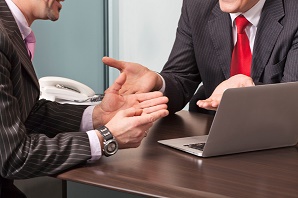 This publication looks into the financial education of wealth management and private banking clients, who are said to be taking a more DIY approach to money management than ever before.
Understanding the intricacies of finance and investments can be hard, so wealthy clients typically rely on experts. But some high net worth individuals are trying their hand at do-it-yourself investing, emboldened by new tech platforms. It begs the question: are they financially clued up enough to cope?

There is considerable evidence that wealthy clients lack understanding about the financial world. A 2015 survey conducted by US Trust on ultra-high net worth individuals found only 20 per cent of parents think their children are prepared to handle inherited family wealth. Stash, a digital investment advisor based in New York City, surveyed more than 26,000 of its investors in February 2017, and found 41 per cent did not understand that a diversified portfolio was "a safer investment than a single stock". US watchdog FINRA reported on investor education in 2016: it found that when asked five basic questions about finances and the markets, 61 per cent of US citizens could not give more than three correct replies.

Martin Gronemann, partner at ReD Associates, a consulting firm that works with private banks and wealth managers including Danske Bank, spoke to this publication about how financial firms educate clients and how they should improve dialogue.

"Clients don't feel they are confident in making financial decisions - this why they have a whole plethora of advisors," said Gronemann. "I think that based on the experience and the studies we have done, financial education may already have the wrong starting point from an industry point of view about how to work with customers. [Of] all of the banks and wealth managers that I have worked with, [in] only the last three or four years have all said at one point: 'We need to educate customers on how to invest, clearly clients do not know how to have a balanced portfolio, and we need to help them with that'."

ReD Associates, which is based in Copenhagen and New York, recently published its Future of Money Report. It said "providers either overwhelmed their customers with information, product options and features, or they outsourced financial decisions for their customers, leaving them feeling like they were in the dark. In both scenarios, customers felt out of control and unsupported".

Gronemann discussed how clients are educated about finance and how the process should be changed.

"The old model of financial education is very inside-out; it is a very bank/wealth management centric model," said Gronemann. "If you look at all the financial literacy efforts that wealth managers are doing, they are based on the assumption that you have to know the technical terms. What we tell banks and wealth managers is: 'How can you tell your banking world and translate it to people to make it relevant?' For example, 470 million is a factual number but does not tell me whether it is good or bad. The other one is comparisons: what is big and small to clients? It is hard to know what is big or small in a financial world if you don't have meaningful comparisons. Also it should be about being able to know if you are doing the right thing. By confirming when people have done well, it shows them right and wrong," he said.

He continued: "What people are longing for and currently don't get is a wealth manager or private bank that has built into its engagement model ways that get you smarter and better customers over time. That is not how the engagement model is set up today. The offerings and services in wealth management have increased in complexities and there are difficulties in understanding them. And what customers are looking for is that a firm takes them on a journey, and makes them become smarter, without them having to make a dedicated effort to learn about money."

Going solo
In recent years, wealthy investors have dabbled with the idea of investing solo through online platforms. According to a Capgemini World Wealth Report in 2016, 67 per cent of HNW individuals would consider using automated investment services for a proportion of their portfolio.

In addition, ReD Associates found in 2017 that some 87 per cent of wealth managers said UHNW individuals started to take a more active role in running their wealth over the past 10 years.
Gronemann discussed the change in clients' behaviour and how clients now want to be educated. "I think the fundamental point is that 15 years ago the type of client in wealth management was not the same as we see today, such as wanting to know about things," he said. "We see in the HNW studies there are a new generation of wealthy people who are looking to be more engaged. They are a little bit more interested in what comes out of their money. I think wealth managers, based on the evidence we have seen, [must] change their approach to an audience that is not relying on that old way of doing money management. Otherwise they run a big risk of getting out of sync with new money in Western Europe and North America and also clients in Asia who are more hands-on with their money."

Progeny
WealthBriefing has previously published articles about how wealth firms stress the need for educated clients, including private banks Julius Baer on educating Millennials and Coutts on educating sports stars.

This publication also interviewed Neil Moles, managing director at Progeny Group, to get his take on the current scope of financial literacy.

"I think there is a widespread issue with clients who are not financially literate," said Moles. "The financial industry has a lot of jargon and it is horrific for people to understand. The very basic level now is challenging the normal day-to-day client. As an industry we have to try and simplify things for people not make things more complicated, and the government has to help with that as well.

"From experience, if we can spend more time educating clients then we can have more educated discussions with them. If they understand the basics then we can move on to a higher level of planning with them, as opposed to spending more time speaking about the standard things. It is at the heart of what we want to do with clients."

Millennials
The great wealth transfer is set to happen over the next few years, which will see Millennials - those aged between 18 and 34 - inherit a reported $30 trillion from older generations. However, In 2012, a study by the National Endowment for Financial Education in the US said only eight per cent of Millennials had extensive financial knowledge.

There is a way to reach Millennial clients, and that is through online platforms. According to a Legg Mason study in 2017, almost half of Millennials across the world want to plan their financial lives using a smartphone.

The Progeny managing director discussed what the firm is looking to do to try and help clients with the launch of a new solution.

"What you have to do is remove the element of someone being scared to ask a 'silly question'," said Moles. "We have now got to a point where we are launching an online platform for the next generation clients at the moment and you have got find a way to engage and not confuse. We came up with the concept to have a platform that still employs a load of our experience in investment and expertise, but also focus purely on the next generation. Part of the platform is purely educational than it is about investing, and is trying to give guidance and help to clients to help what plans and products are all about. Then if the clients do have further questions, then they can come to an advisor and explore the themes in depth."