Offshore
Law House Sticks Flag In Bermuda Ground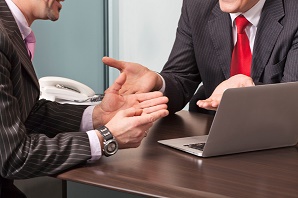 The new office will centre around human capital and regulatory law.
Offshore law firm Carey Olsen has opened a new office in Bermuda, in association with Bermudian attorney Michael Hanson, in a bid to expand its global footprint.
Hanson, who is also a managing partner of the new firm, is joined by partner Keith Robinson, it said in a statement.
Carey Olsen Bermuda is centred on human capital and regulatory law, where Hanson acts for international businesses with offices in Bermuda, including banks, accountancy firms and hedge funds.
Robinson has more than 20 years' experience of a wide range of commercial litigation, including insolvency and restructuring and general commercial litigation. In addition, he has particular expertise in high-value trust litigation and court approved trust restructurings, often with a multi-jurisdictional element.
Dispute resolution and insolvency practitioner Henry Tucker has also joined Carey Olsen Bermuda as counsel. His practice covers all aspects of offshore commercial litigation with a specific focus on arbitration, enforcement and insolvency issues. He also provides non-contentious advice on unique transaction structures and matters involving cross-border enforcement and regulatory risk.
Carey Olsen Bermuda said that it plans to recruit a number of Bermudian lawyers as it develops its full service offering.
"Bermuda is known by many as the world's insurance capital, with a world-class insurance and reinsurance market and a robust, resilient and highly regarded regulatory regime," Hanson said. "In addition, however, Bermuda is also recognised as a leading offshore finance centre and is home to a wealth of world-class financial businesses and professionals. I'm delighted to be opening Carey Olsen Bermuda and, in doing so, adding a new player in the provision of legal services in Bermuda."
With more than 50 partners and 200 lawyers, Carey Olsen is an international offshore law firm with a network of nine offices covering all time zones and key financial markets.
In October 2015, this publication reported that Carey Olsen had expanded its footprint in Asia by opening a new office in Singapore.