Compliance
Swiss Regulator Punishes Banks For Dirty Money Lapses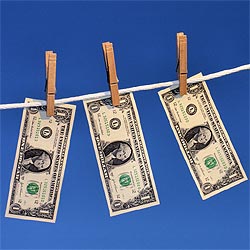 FINMA has acted against two banks for AML failing, with one of the cases coming to light amid use of Panama Papers information.
Switzerland's financial regulator has punished two banks for shortcomings and breaches of anti-money laundering processes, with one of the cases arising amid the Panama Papers data leak.
The Swiss Financial Market Supervisory Authority, or FINMA, said it has found serious shortcomings in AML processes regarding private clients at Gazprombank (Switzerland) Ltd. The watchdog said that bank failed to carry out adequate economic background checks into business relationships and transactions with increased money laundering risks.
The regulator launched a probe into more than 30 banks, including Gazprombank, following information stemming from the Panama Papers affair, it said in a statement last Friday.
FINMA has banned Gazprombank from accepting new private clients until further notice.
In the second case, FINMA, said PKB Privatbank SA Lugano committed "serious breaches of money laundering regulations" by not carrying out adequate background checks into business relationships and deals linked with the corruption scandal involving Brazilian oil company Petrobras and Brazilian construction group Odebrecht.
The regulator has ordered PKF Privatbank SA Lugano to disgorge SFr1.3 million ($1.39 million) in unlawfully generated profits and will appoint an external auditor to supervise the measures taken.