People Moves
Who's Moving Where In Wealth Management? - UBS Wealth Management, Mishcon de Reya, Others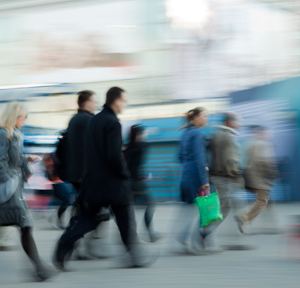 The latest moves in wealth management across the UK, Europe, Middle East and Africa.
UBS Wealth Management
UBS Wealth Management has appointed Claudia Gasser as head of wealth management Switzerland, WealthBriefing understands.
Gasser replaces Fabian Stirnemann, who has been in charge of wealth management in the Zurich region since September 2017.
She joined UBS in 1998 as an advisor client assistant. Since then, Gasser has held numerous roles at the firm including market head for the UK and the Netherlands, and most recently, head of business management Europe international.
Mishcon de Reya
Law firm Mishcon de Reya has appointed Tim Field as head of equity capital markets.
Field has advised a range of clients including investment banks, financial advisers, brokers, stock exchanges, regulators for over 20 years on matters such as initial public offerings (IPO), takeovers and securities law.
He was head of Addleshaw Goddard's own equity capital markets practice, and has recent experience of advising on the IPO of payment technology company SafeCharge. Before Addleshaw Goddard, Field had acted as head of the Middle East offices of Simmons & Simmons between 2009 and 2012.
Grant Thornton
Grant Thornton has appointed David Cartwright as senior consultant, information security, heading a team providing services to client in the Channel Islands.
Cartwright holds CISSP and ISO 27001 auditor qualifications and has a long history in IT, telecoms and information security. He has worked in the Channel Islands for over 10 years, has written extensively in the IT press and has been a judge of the UK Cloud Awards since their inception in 2014. He is chairman of the Jersey branch of the British Computer Society, and vice chairman of the Channel Islands Information Security Forum.
Withers
Withers, the international law firm, has appointed eight new partners from its US and London offices.
The new partners:
James Dougherty, based in Greenwich, advises on estate planning and administration, probate matters and litigation arising from trust and estate succession issues.
Lian Fang, based in New York, advises on wealth planning matters, often working with multi-generational families to assist them with transferring their wealth to younger generations. Lian frequently works with Asian clients, including advising on preparation for investing in or moving to the US.
Eva Farkas-DiNardo, based in New York, advises clients on personal and business tax planning across their international interests, including pre-immigration planning for those moving to the US, as well as voluntary disclosure and audits in relation to tax.
Theda Fisher, based in New York, provides corporate immigration advice to a wide range of US and foreign businesses, and personal immigration advice to successful people.
Elliot Galler, based in New York, advises US domestic and multi-national businesses and high net worth individuals on the tax implications of investing in the US and abroad, as well as providing tax advice on M&A transactions.
Stephen Nerland, based in London, advises US nationals based in the UK on their US tax and estate planning, as well as advising non-US individuals on tax planning ahead of moving to the US. Stephen also advises on US tax compliance and disclosure programmes.
Jaime McLemore, based in London, advises US nationals based in the UK on their US tax and estate planning and compliance, as well as advising both individuals and organisations on charitable giving.
Vasiliki Yiannoulis, based in New York, advises individuals and corporate investors on commercial real estate projects, including advice on debt financing and other lending transactions.
Moores Rowland
Frederic Mege, a dual-qualified French and English private client lawyer, has joined Moores Rowland, a law firm based in Monaco.
A member of the Paris Bar Association, the Institut des Avocats Conseils Fiscaux (IACF), the Law Society (England & Wales) and the Society for Tax and Estate Practitioners (STEP), Mege has advised international private clients on personal tax and other legal issues.
Mege began his career with Arthur Andersen in Paris. He then moved to London and worked at BDO Stoy Hayward and Grant Thornton in their private client tax departments. He has a Law degree from the University of Aix-en-Provence, where he also lectured on French and international tax and estate planning. He is recommended by groups including Chambers & Partners Global and Europe, Legal 500 and Décideurs Juridiques.
Moores Rowland was established in Monaco since 1976.