Strategy
BNP Paribas AM Creates New Investment Group To Streamline Firm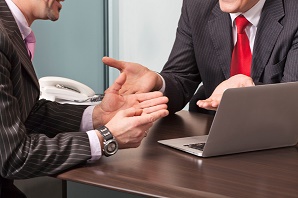 The new operation will be one of the firm's four investment groups, alongside private debt and real assets, equities and fixed income.
BNP Paribas Asset Management has created the multi-asset, quantitative and solutions (MAQS) investment group to streamline its organisational structure and enhance its range of investment solutions.
MAQS, which combines teams from THEAM, CamGestion and multi-asset solutions, is one of BNPP AM's four investment groups, alongside private debt and real assets, equities and fixed income, the firm said in a statement.
The new group will be led by Denis Panel, and it aims to offer "quantamental management", which combines quantitative expertise through research with risk management. The firm also believes that the group will help meet investors' changing requirements with the inclusion of the environmental, social and governance (ESG) criteria in the development of investment solutions offered by MAQS.
MAQS will be made up of four areas: multi-asset, led by Christophe Moulin; quantitative and index-based management, led by Isabelle Bourcier; structured investments, led by Gilles David; and solutions & client advisory, led by Anton Wouters, which offers tailored solutions for pension funds and insurance companies.
"In a changing world, investors are seeking investment solutions that better address their specific needs, whether greater protection against the risks of market volatility or strategies that meet regulatory constraints," said Panel. "Combining our capabilities into a single investment group will allow us to better meet investors' needs by generating alpha and revenue, protecting capital, controlling risk and providing beta exposure. Our quantamental approach combines the best of quantitative and fundamental techniques to offer our clients innovative investment solutions backed by robust risk management."
Recently, this publication reported that the wealth management arm of BNP Paribas launched a new study, which said more "elite" entrepreneurs want to make a positive impact through their businesses.