Market Research
Robo-Advisors Are A "One-Trick Pony," Says Swiss Research House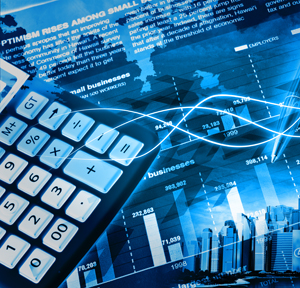 This article examines a report titled Global Robo-Advisor Benchmarking 2017 – Mostly a "One-trick Pony" by independent research company MyPrivateBanking Research, which evaluates and ranks 31 robo-advisors from 11 countries.
The digital investment advice space is experiencing unabated growth, but robo-advisors are a "one-trick pony" and are largely unable to cater to the complex needs of wealth management clients, according to MyPrivateBanking Research.
By the end of 2020, more than $4 trillion will be managed by robo-advisors, programmes which utilise complex algorithms to determine asset allocation, manage funds and provide financial planning.
But in spite of this growth, the digital platforms underpinning robo-advisors "have not developed to a point where they can meet the comprehensive needs of their investors and wealth management clients," MyPrivateBanking, the Swiss research house, said in its latest report.
"With the market's rapid growth, the digital capabilities of most robo-advisors' platforms are not sufficient to compete successfully," said Carmela Melone, senior analyst at MyPrivateBanking. "In areas like onboarding, financial planning, client coaching and retention, robos simply cannot live up to the required standards of digital wealth management."
Robo-advisors have grown in popularity largely due to their low fees. As opposed to an active fund manager who may use a combination of stock selection and skill to reap returns on investments, robo-advisors invest in low-cost investment vehicles, like exchange-traded funds, after collecting data about clients' goals through an online survey.
Diversifying
The robo-advice space is diversifying, according to MyPrivateBanking.
Some players are focusing more on financial planning, while others are gearing their businesses more toward traditional wealth management, the Zurich-headquartered firm says.
The area with the highest performance variance is so-called "client coaching"; the best robo-advisor achieves 90 per cent of MyPrivateBanking's full score, while "one player lacks any material at all to educate its clients". The firm did not name said player, however. Overall, scoring just 53 per cent of total points on average, client coaching is the weakest digital offering of robo-advisors globally.
The strongest area, however, is portfolio management, which chalks up a score of 81 per cent.
B2B
No longer are robo-advisors only targeting the mass-affluent end client: MyPrivateBanking says it has noticed an uptick in the number of robo-advisors offering business-to-business services.
"Software companies and standalone robos are licensing their technology to incumbents, allowing them to bring their automated advice offer to the market," the firm said