People Moves
New Leadership Arrives At BNY Mellon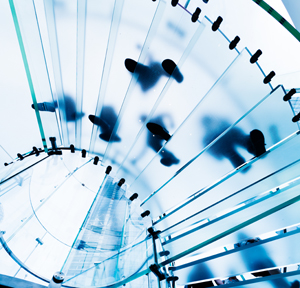 The US-listed financial services group, which operates in a number of regions, has named a new CEO and chairman.
Bank of New York Mellon, which issues second-quarter results on Thursday, has announced that former chief executive of financial card giant Visa, Charles W Scharf, had been named its new CEO. He takes up the role immediately. Gerald L Hassell, a life-long employee of the bank and its CEO/chairman since 2011, steps down from the CEO role.
Hassell remains chairman until the end of this year. Scharf takes up the chairmanship as of 1 January, 2018, BNY Mellon said in a statement yesterday.
The bank's statement of its leadership change comes hot on the heels of moves at Vanguard, one of the largest asset management houses in the US, last week. (For that story, see here.)
Banks and other financial institutions are in the midst of the second-quarter financial reporting/company announcement season – Wells Fargo and JP Morgan announced Q2 and interim figures last Friday.
"Today's announcement is the culmination of the Board of Directors' robust and long-term succession planning process. Charlie is an accomplished and distinguished leader, with a record of profitably growing businesses, driving innovation and managing complex, large-scale global financial services organizations," Hassell said.
Scharf had been CEO and director of Visa from October 2012 through December 2016. Before joining Visa, Scharf served as managing director of One Equity Partners, JP Morgan's private investment arm, and previously served as the CEO of Retail Financial Services, one of JP Morgan's lines of business. Earlier in his career, he was at Bank One Corp as chief financial officer and CEO of the retail division, and previously at Citigroup and its predecessor companies.
"The board has selected a successor who can build on the tremendous progress Gerald Hassell has made as chairman and CEO in transforming BNY Mellon into a market-leading financial services firm," Joseph J Echevarria, lead independent director of BNY Mellon's board of directors, said.
"As CEO, he [Hassell] refreshed the company's strategy and successfully executed against a publicly-stated 2014 to 2017 three-year Investor Day plan designed to create value for the firm's clients, investors and employees. Gerald restructured the management team, improved talent in key positions, accelerated cultural change and increased employee engagement. Overall, under Gerald's leadership, the company has delivered strong financial results and superior shareholder returns," he added.