Legal
GUEST ARTICLE: Trust Is Hard To Earn, Easy To Lose Among EU Citizens In UK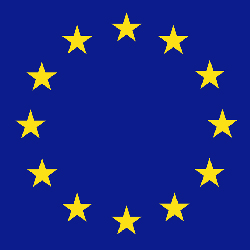 In early April, the UK's Home Office published revised guidance for EU nationals, an issue that will concern wealth managers, as well as the wider affected population. How secure are rights after Brexit?
A major issue in the UK's departure from the European Union is the situation faced by non-UK citizens who have come from EU member states. This clearly has considerable relevance as an issue for wealth managers, some of whom are in this situation themselves, or who employ and work with those who are. Talking to figures in the industry recently, this news service was left very much with the view that migration is possibly the most important risk from Brexit, at least depending on exactly how the UK chooses to quit the EU bloc. (It should be noted that at present, those from outside the EU who work in the UK face a number of challenges, such as those from Australia who are in the UK on a time-limited work permit. Their predicament does not seem to prompt as much handwringing as that of those from the EU, but arguably it should do so.)
In this article, Katie Newbury, an immigration lawyer at Kingsley Napley, the law firm, considers these issues. We hope readers find these thoughts stimulating; they can respond by emailing tom.burroughes@wealthbriefing.com
The message was that nothing has changed as a result of Prime Minister's Theresa May's letter to President Tusk and that EU citizens need not do anything whilst the UK remains in the EU. In fact there was active discouragement to EU citizens from applying for a document confirming their residence status in the UK.
The advice is undoubtedly legally correct. We have spent much of the last year seeking to reassure EU citizens that while the UK remains in the EU, nothing has changed in law so clear recognition of this is welcome.
However, the triggering of Article 50 has put a countdown clock on our continued membership of the EU, so a restatement of the current position is only reassurance up to March 2019. It is our strong suspicion that this new government advice that EU citizens keep calm and carry on is seeking to limit what is undoubtedly a rapidly growing number of applications for EU residence documents.
The UK government under European law is restricted to charging £65 ($82) for EU applications and is required to make decisions on these applications within six months. Despite recent extortionate hikes to immigration fees for non-EU citizens, it is almost certain that Home Office resources are being stretched beyond capacity and this latest approach is intended to limit demand for residence documentation.
So, the Home Office is most likely drowning under the wave of applications and is consequently asking EU citizens to do nothing and trust them to resolve this issue at an early stage of the upcoming Brexit negotiations.
Has the UK government and Home Office acted in such a way as to inspire this trust from the three million EU citizens in the UK?
The evidence
Theresa May and her government have refused to offer any unilateral assurances to EU citizens residing in the UK, insisting that to do so would undermine their bargaining position in the negotiations which will follow now Article 50 has been triggered.
As EU citizens have, in many instances for the first time, begun to engage with the UK immigration system, we have seen applications refused, often only because the applicants have not understood what they needed to include to make a successful application. Rather than contact these applicants and ask for the missing documentation, the Home Office has refused applications and in some cases issued legally incorrect letters warning long-time lawful residents that they must leave the UK. Not only has this approach, completely lacking in common sense and practicality, caused distress and anxiety to a part of society whose entire sense of belonging has been upended in the months following the referendum, it has almost certainly created extra work for the Home Office as these applications have to be re-submitted and reconsidered.
The House of Commons rejected a House of Lords amendment to the EU (Notification of Withdrawal) Bill, which would have guaranteed the status of non-UK EU citizens lawfully resident in the UK. While the guarantee wouldn't have extended to all EU citizens in the UK at the time of Brexit, the failure to offer assurance to even this limited group is notable.
Considering this history to date, it is therefore entirely understandable that EU citizens living in the UK may have reservations about trusting this suggested "wait and see" approach. It also completely fails to address the practical issues which EU citizens are starting to encounter and the realities they will almost certainly be faced with once the UK has left the EU.
We have heard reports, for example, of EU citizens experiencing discriminatory treatment in the workplace and access to the NHS being denied without permanent residency documentation. We have heard of landlords querying EU citizens and of EU citizens being questioned more intently at airports (with stories in particular of EU students being required to evidence health insurance at UK ports).
So doesn't it follow that it is more than likely that EU citizens who have not secured and evidenced their position once the UK has left the EU are almost certainly going to encounter difficulties if certain issues are already arising before then?
Where does this leave EU citizens now?
If EU citizens are inclined to show a healthy scepticism to the latest approach of the UK government, what should they do?
As a starting point, it remains very important that they are clear on their current position. Are they exercising treaty rights? Have they acquired permanent residence? Do they have evidence of this? Can such evidence be obtained? Even if EU citizens do want to take the government's advice and wait and see, they will almost certainly be required at some point to evidence their status and residence so collating this evidence now will be valuable time spent in any event.
Trust is hard earned and easily lost. The government is gambling on EU citizens' trust. Whether EU citizens choose to place their trust in this government one more time, remains to be seen.