Compliance
UK To Set Up New Anti-Money Laundering Watchdog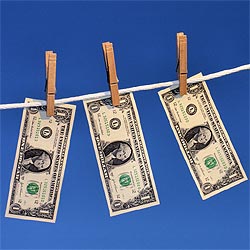 The move is part of the UK government's wider crackdown on money laundering and terrorism financing.
The UK government is establishing a new anti-money laundering watchdog in a bid to clamp down on illicit gains and dirty cash.
The Office for Professional Body Anti-Money Laundering Supervision, or OPBAS, will be part of the Financial Conduct Authority, the UK's financial regulator. The office seeks to combat often conflicting guidance on anti-money laundering and counter terrorism financing put out by various bodies across the world.
The office "will bring the UK's anti-money laundering regime into line with the latest international standards, and ensure consistently high standards of supervision across all sectors, sending a strong message that money laundering and terrorist financing should not and will not be tolerated," said Simon Kirby, the economic secretary to the Treasury.
The new office, which will be operational in the first quarter of 2018, will be funded through fees paid by professional bodies' supervisors.
Stamping out financial crime and money laundering is a key priority for the FCA. Earlier this year, the regulator levied its largest-ever fine for money laundering when Germany's largest lender, Deutsche Bank, shelled out £163 million ($201.6 million) as part of a $630 million settlement with the UK and US over sham Russian trades.
The government's move to set up OPBAS comes as it continues to scrutinise the UK's ability to fight financial and economic crime.
The Cabinet Office is auditing all agencies that counter financial crime, including the FCA, HMRC, the Serious Fraud Office and several police forces.