Legal
US Law Firm To Place Fresh Heat On Deutsche Over "Last Look" Trades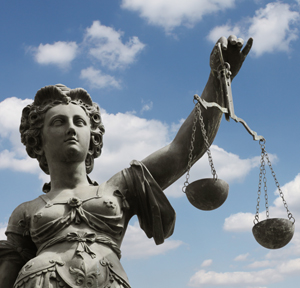 Deutsche Bank, which in recent months has found itself embroiled in various litigation cases around the world, could be facing fresh legal claims.
Germany's largest lender could face fresh legal action over allegations it delayed foreign currency trades to turn a profit at customers' expense, according to media reports, just weeks after a US judge threw out the bank's claim to have a similar lawsuit dismissed.
Scott + Scott, a US-based law firm, will pursue a claim in Europe against Deutsche Bank over its "last look" trades, according to Sky News.
The practice involves traders exploiting a minuscule time difference – for example, several tenths of a second - between a client's order being placed and executed. Although this time frame may sound insignificant, the delay can enable banks to reject trades whose terms they dislike, or to alter the prices, which in turn can allow them to generate a profit.
David Scott, managing partner of Scott + Scott, is expected to say this week that malpractice involving last looks affected Deutsche Bank clients globally, according to Sky News, which cites a person briefed on the contents of the announcement.
"We are looking forward to fighting Deutsche Bank in court over its wilful misconduct through the use of 'last look' and profiting at the expense of our clients," he will reportedly say. "We intend to bring action in Europe on behalf of those who suffered their losses outside the US."
A Deutsche Bank spokesperson declined to comment on the matter.
Scott + Scott's move is expected to come weeks after a US judge dismissed a claim from Deutsche Bank to have a similar lawsuit thrown out.
Last month, US District Judge Lorna Schofield in Manhattan said investors led by Axiom Investment Advisors could pursue breach of contract claims over trades on Deutsche Bank's "Autobahn" platform and on multi-dealer electronic communications networks (ECNs).
The decision came nearly a year after UK-based bank Barclays was caught in regulators' crosshairs and forced to pay $50 million to settle a similar lawsuit presented by Axiom Investment Advisors over its trading platform.
Frankfurt-headquartered Deutsche Bank and Barclays are among many that have been accused of rigging prices within the foreign exchange market, which trades roughly $5.3 trillion per day.
Axiom Investment Advisors alleged that, starting in 2003, Deutsche Bank arranged for algorithms used by its Autobahn platform and other ECNs to delay trade processing.
The Scott + Scott development comes as Deutsche Bank plans a strategic overhaul that includes raising more than $8 billion of capital, partially listing its asset management arm and revamping parts of its business model in a bid to recover from legacy issues and billion-dollar dents in its balance sheet.
To read the full details of Deutsche Bank's revamp, click here.