Strategy
Deutsche Bank Tight-Lipped Over National Bank Of Kenya Account Closures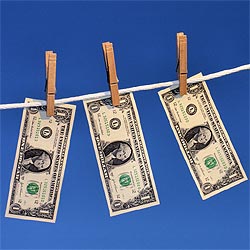 The German banking behemoth, which recently finalised a $7.2 billion fine with the US Department of Justice, declined to comment on the matter.
Deutsche Bank offered no comment when contacted by WealthBriefing over media reports that it has closed all National Bank of Kenya accounts due to suspected money laundering activity. (To view a separate story today about the UK fining Deutsche Bank over AML control failings, see this story here.)
Sources at Germany's largest lender reportedly told Weekend Business that the closures have already taken effect. A spokesperson for Deutsche Bank declined to comment on the matter. Although NBK could not be reached for comment at the time of writing, the bank reportedly confirmed the account closures to Weekend Business but denied money laundering allegations.
"We are not in the know of any money laundering attempted or perpetrated through the bank," NBK reportedly said last week.
Around a year and a half ago, Frankfurt-headquartered Deutsche Bank began reviewing certain jurisdictions and its relations in these countries. As it stands, the bank "is still doing business in certain areas [of Kenya]," a source close to the matter told WealthBriefing.
Deutsche Bank and NBK have a correspondent banking relationship, for the purpose of clearing foreign currency transactions.
Last week, Deutsche Bank remained tight-lipped when contacted by this publication over media reports that it was considering listing its asset management arm through a partial initial public offering in a bid to raise capital to soften the blow of a $7.2 billion fine imposed by the US government.