People Moves
Fides Trustees Hires Ex-Barclays Trust Man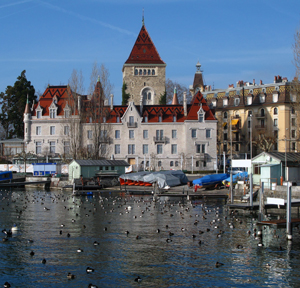 The Switzerland-based provider of trustee and corporate services has added to its executive team.
Fides Trustees has hired Robert Darlington as a managing director in Geneva.
Darlington joins after six years at Barclays, where he headed up their Geneva trust business (now Zedra) and also led Channel Islands and Isle of Man trust companies. Before Barclays, he held various wealth planning and senior management positions for independent and bank-owned trust companies, including at Lloyds Bank and Credit Suisse's trust business.
"Robert brings a wealth of experience to this role and demonstrates our wish to enhance our trust business and services to our clients. We are delighted to have him on board," said Fides founder Ilan Kapelus.
Fides Trustees' services include the administration of trusts, foundations, and companies.