People Moves
AXA IM Names Two New Board Members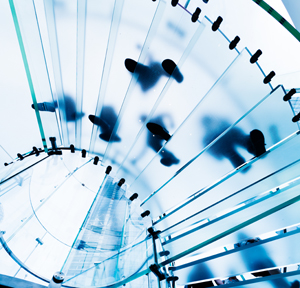 AXA Investment Managers, part of France's AXA Group, has welcomed its research head to the board while replacing its human resources head.
AXA Investment Managers has appointed Laurence Boone and Amélie Watelet to its management board, with the latter becoming global head of human resources.
Boone, head of research and investment strategy at AXA IM and chief economist at AXA Group, joined AXA IM in March this year from the Elysée. There, she was special advisor to the French president on multilateral and European economic and financial affairs. Previously, she was chief economist, Europe at Bank of America Merrill Lynch and chief economist, France at Barclays Capital.
Based in Paris, she leads a global team of 12 economists and investment strategists responsible for providing clients with research for their investment decisions.
"I am very pleased to welcome Laurence to AXA IM's management board. Her knowledge and experience means that she will be a key advisor on business strategy as well as an asset to the board on a host of economic and financial topics," said Andrea Rossi, chief executive of AXA IM.
Watelet has held a number of senior HR positions over the last decade at AXA Group, including HR director at AXA Global P&C, HR director and general secretary for AXA GIE and, most recently, global head of HR, communication and corporate responsibility for AXA Tech and the AXA Group IT teams. She brings 20 years of HR experience.
Also in Paris, Watelet replaces Anne-Sophie Curet, who is leaving AXA IM to pursue a "new opportunity", the firm said.
"We are pleased to welcome Amélie to AXA IM. We are certain that her skills and experience will be invaluable to our ongoing efforts to transform our HR function. Amélie will work with our global HR team to ensure that as AXA IM continues to grow, HR is a key strategic partner supporting our business across talent management, performance and reward, operational excellence and culture," said Rossi.
With around €679 billion ($763) in assets under management as of end-June 2016, AXA IM employs over 2,350 people across 29 offices in 21 countries.