Offshore
Investment Migration Takes Centre Stage In Forthcoming Conference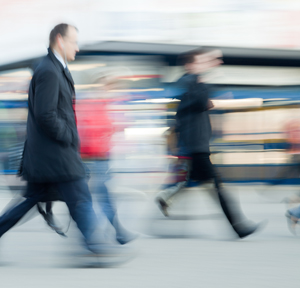 The burgeoning field for investment visas and citizenship-by-investment programmes around the world raises a range of issues that are to be aired at a major conference in early June. This publication will be in Geneva to report on proceedings.
Prominent authorities in the world of citizenship planning and high net worth migration through investment are gathering in Geneva in early June to examine best practice and challenges in the business area sometimes dubbed "golden visas".
The Investment Migration Council, a non-profit group bringing together practitioners, academics and policymakers regarding investor immigration and citizenship-by investor programmes, holds its forum in the Swiss city of Geneva from 6 through to 8 June at the Grand Hotel Kempinski.
At a time of unprecedented focus on the topic – given an added edge by geopolitical tensions and the possibility of a "Brexit" vote by the UK - the forum is an opportunity for experts to examine details and swap ideas.
This publication will attend the event to report on proceedings; to see a recent example of a feature about the whole market, click here.
In an eye-catching list of speakers sure to grab attention given the recent furore around Panama is Ambassador Javier Carrilo Silvestri, Minister of Migration, Panama.
IMC said it has the "crème de la crème" of experts speaking during its programme:
The Hon. Dr Joseph Muscat Prime Minister of Malta; The Hon. Gaston Browne Prime Minister of Antigua and Barbuda; The Hon. Oliver Joseph MP Minister for Economic Development, Planning and Trade, Grenada; The Hon. John McCallum MP Minister for Immigration, Refugees and Citizenship, Canada; The Hon. Ambassador Javier Carrilo Silvestri Minister of Migration, Panama; The Hon. Demetris Syllouris MP President of the European Party, Cyprus; The Hon. Boriss Cilevičs MP Citizenship and Human Rights Advocate, Member of Parliament, Riga, Latvia.
Also speaking are Thomas Anthony Acting CEO, Citizenship by Investment Unit, Government of Antigua and Barbuda; David Holukoff Chairman, Grenada, Citizenship-by-Investment Committee, Government of Grenada; Dr Michael Frendo, Former Minister of Foreign & EU Affairs, Malta, Member of the European Commission for Democracy through Law (Venice Commission) Malta; Prof. T. Alexander Aleinikoff Columbia University, New York;
Also speaking: Prof. Dr Khalid Koser OBE Vice Chairman of the Advisory Council on Migration World Economic Forum, Geneva; Prof. Dr Dimitry Kochenov University of Groningen, Netherlands Princeton University, USA Chairman, Investment Migration Council, Geneva; Prof. Vincent Chetail Director, Global Migration Centre and Professor of Public International Law Graduate Institute of International & Development Studies, Geneva; François Mandeville Founder and Partner, Mandeville & Associates, Hong Kong; Timothy Mohr Principal, US Financial Services Advisory Leader, BDO USA, LLP New York; Dr Adrian Berry Chairman, Immigration Law Practitioners Association (ILPA), London; Peter D. Joseph Executive Director, Association to Invest in the USA, Washington D.C.; Austin Fragomen Founder and Senior Partner, Fragomen LLP, New York; David Chen Managing Partner, Visas Consulting Group, Shanghai.
Also on the list: Daniel W. Levy Former Assistant United States Attorney, Southern District of New York; Prof. Dr Christian Joppke University of Berne, Switzerland; Prof. Dr Philippe Forêt Nazarbayev University, Kazakhstan; Nadine Goldfoot Partner, Fragomen Worldwide, London; Prof. Peter J. Spiro Charles Weiner Professor of Law, Temple University Law School, Philadelphia; Dr Virginie Coulloudon Director, Transparency International, Berlin; Frederic Leger Director, Airport, Passenger, Cargo and Security, International Air Transport Association IATA, Geneva; Julia Onslow-Cole Global Head of Immigration, PwC Legal LLP, London; Dr Juerg Steffen COO, Henley & Partners, Singapore.
A full list of speakers can be viewed here.
For UK subscribers to WealthBriefing, IMC will pay for return flights to Geneva for those wishing to attend the event. (This offer only applies to UK-based subscribers flying from London City to Geneva and back on a direct flight with BA/SWISS attending the full forum)
For full details about the event and for contact details for IMC, see here.