Offshore
Vast Majority Of Boardroom Bosses Want More Beneficial Ownership Data - EY Survey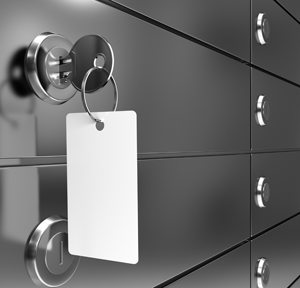 Long before the Panama Papers saga erupted to highlight the issue, senior executives in companies around the world have argued that they want to know the beneficial owners of entities they deal with.
Boardroom bosses want to know who owns the firms and organisations they trade with, suggesting that pressure for more disclosure was rising even before the latest revelations around the so-called Panama Papers.
A survey of almost 3,000 business chiefs in 62 nations by EY, the accountancy and professional services firm, was conducted between October last year and January 2016. It found that 91 per cent of respondents recognised that establishing ultimate beneficial ownership of counterparties is important.
Within the UK results, executives were more concerned than many of their counterparts elsewhere in the world about the need for transparency in company ownership, with 98 per cent supporting such calls.
The term "beneficial ownership" has become widely used in debates about the case for identifying who owns trusts, funds and companies. With bank secrecy in Switzerland passing out of use and other offshore centres under pressure to share information, the issue of disclosure is a hot political one. The recent massive leak, or theft, of data from Panama-based law firm Mossack Fonseca (see here), which has embarrassed political figures, has added to the pressure. It also raises questions about setting the right distinction between legitimate privacy and secrecy. Critics of the campaigns to "name and shame" beneficial owners fear that innocent people could face physical threats, such as kidnap and blackmail, for example. (For an editorial about this issue, see here.)
The EY report said increased transparency is, however, only one facet of the solution to a problem that shows no sign of going away.
Bribery and corruption remain an ongoing challenge, for example. Globally, 39 per cent of respondents to the EY survey said bribery and corrupt practices happen widely in their country, little changed from the 38 per cent saying the same in 2014 and 2012. The percentage was highest in emerging markets - however even in the UK the figure is 28 per cent. The fact that the majority of respondents in 20 of the 62 countries and territories covered believe that bribery and corruption happen widely in their countries represents a clear challenge to business, EY said.