M and A
Old Mutual Set To Sell Italian Wealth Unit – Report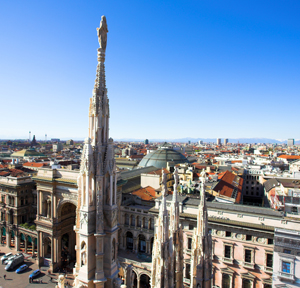 The financial services group is gearing up for the sale of its Milan-based subsidiary, according to a media report.
The UK's Old Mutual is preparing to sell its Italian wealth management unit, Reuters reported, citing sources familiar with the matter.
The London-headquartered group has been present in Italy since 1997. Reuters reported that the group has asked Rothschild to sound out potential bidders for Old Mutual Wealth Italy, which could be valued at up to €300 million ($341.88 million).
"There is little integration with the rest of the business and it would be easy to carve it [the Italian subsidiary] out," one source reportedly said.
Last month, Old Mutual confirmed it will split its four major business lines – Old Mutual Emerging Markets, Nedbank, Old Mutual Wealth and OM Asset Management (US) – into separate, standalone entities. At the time, investment research analyst Helal Miah highlighted the volatility of the South African rand and financial pressures on consumers as a "significant headwind" to the group's performance.
When contacted by this publication, Old Mutual and Rothschild declined to comment on the matter.
In 2015, Old Mutual Wealth boosted its adjusted pre-tax profit by 35 per cent year-on-year to £307 million ($436 million).