Alt Investments
INTERVIEW: Dome Equities' Private Equity Approach Aims To Deliver Results In US Real Estate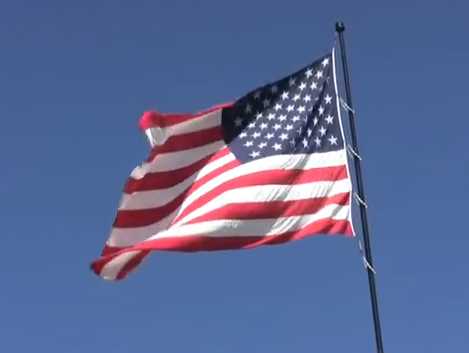 This US firm explains its investment philosophy on real estate and the parts of the market it likes - and avoids.
(This article originally appeared in Family Wealth Report, a sister publication to this one.)
A US-focused investment business takes a private equity approach to making returns in real estate, a technique that concentrates on garnering income in a world where demand remains high for a yield in a low-rate environment.
New York-headquartered Dome Equities describes itself as a private equity real estate investment firm that specializes in core+, value-add and opportunistic strategies in property. Right now, the firm, which counts family offices and high net worth persons among its clientele, says the southwest and southeast parts of the US offer it the best opportunities. This publication recently spoke to Eric Jones, Dome's chief investment officer.
The business model has been developed over the past 20 years, beginning in 1996 during a time when Jones worked at the Citi Private Bank. The private bank did a survey around this time and found that it was not capturing the full extent of potential investor interest in property investment. In a period up to 1999, Jones and his colleagues did real estate business with about 40 wealthy families. After leaving Citi in the late 1990s and a short stint at GE Capital, Jones was part of the original team creating this business model outside of Citi and which subsequently became Dome Equities.
"We tend to focus on core-plus and value add strategies in rental apartments and office. The firm's current focus is rental apartments. (Core-plus means assets less than seven years' old which would benefit from minor improvements. The risk profile for core-plus is lower than value-add.)
"We like to acquire income-producing real estate at below replacement costs. We then eventually sell the property to a longer-term owner after completing a renovation plan," Jones continued. His firm's approach resembles that of a private equity firm seeking value and operating in a three- to five-year timeframe.
The approach is to give investors a stable flow of yield plus a level of capital growth.
Dome Equities uses a mix of macro-economic and broad analysis from a top-down perspective, as well as applying certain metrics to find value in specific properties from the bottom up, Jones continued. "We see a lot of mismanagement of real estate and underinvestment," he said, noting that an issue is how properties can be allowed to get worn out, with inattention to tenants' changing tastes in design and features.
"We look to liquidate our holdings into the deepest pool of capital, i.e. core owners of real estate," he said, adding that such owners are going to seek to own assets for another 10 years.
Asked about the firm's broad assessment of the US property market, Jones said: "Demographic trends remain intact to support continued strong rental demand. We view the rental apartment market to be transitioning from an extraordinary post-financial crisis market characterized by steep discounts to replacement cost to a more stable market characterized by normal pricing, high occupancy, continued rent growth and what appears to be building wage growth."
He added: "Anecdotal feedback from developers in numerous parts of the country are now suggesting labor costs are rising at a pace which may temper new development of apartments. The fallout from the Great Recession is a much smaller construction labor force. Dome's macro research continues to identify those regions of the US economy which hold a comparative advantage in creating high quality employment and wage growth."