People Moves
Hargreave Hale Poaches Duo From Brewin Dolphin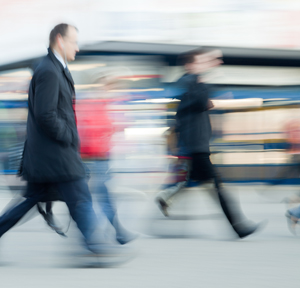 The UK-based investment manager has filled two newly-created senior roles in the West Midlands.
Hargreave Hale has hired Gareth Evans and Matt Cyphus from Brewin Dolphin as investment managers within its Worcester office.
Evans was previously assistant director at Brewin Dolphin where he led advisory and discretionary portfolios for nine years. Before this, he held a number of financial accounting positions within the insurance, retail and media sectors.
Cyphus joins after more than eight years at Brewin Dolphin where he was also assistant director, managing advisory and discretionary portfolios for private clients, trusts, charities and pension funds.
"Gareth and Matt are talented individuals who can both contribute to our ongoing success, as we extend our proposition in the region and surrounding areas," said Mike Davies, head of the firm's Worcester office.
Earlier this year, Hargreave Hale, which provides discretionary investment management and stockbroking services, appointed James Holroyd and Simon Raggett to its Worcester office. Last month, it opened an office in Norwich.