Offshore
HSBC's Top Brass Grilled By Lawmakers Over Private Bank; Ex-Greek Minister In Court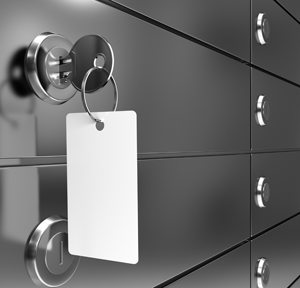 The saga of HSBC's Swiss private bank took another turn yesterday when HSBC top management testified to UK lawmakers and a former Greek finance minister appeared in court facing charges.
The data "leak" from HSBC's Swiss private bank continues to cause headlines. While top executives from the Hong Kong/London-listed banking group testified yesterday to UK lawmakers about the saga, a former Greek finance minister was attending a hearing in the country for allegedly tampering with a confidential tax document.
Stuart Gulliver, CEO of the banking group, and HSBC chairman Douglas Flint, appeared before the UK House of Commons Treasury Select Committee to answer questions about the bank's activities.
It is claimed that HSBC's Swiss bank enabled thousands of people, some of them from the UK, to dodge taxes. HSBC has recently apologised for any shortcomings and said that since 2008, it has drastically shrunk the number of clients using this part of its services, and the number of assets held in Switzerland. The saga goes back around nine years when former employee Hervé Falciani allegedly stole a cache of data and tried to sell it. He denies wrongdoing and says he acted as a whistleblower, although Swiss authorities say his claim is bogus. This publication understands that some of the accounts in question date back more than 20 years and some of them have been closed for over a decade.
Even so, the affair has been an embarrassment to the bank, which like its peers is trying to restore trust and its image after the turmoil of the 2008 financial crisis and a number of compliance scandals and shortcomings.
Greek accusations
In the Greek case, ex-finance minister George Papaconstantinou was appearing n a special court in Athens, media reports said. He faces charges for allegedly tampering with a confidential tax document known as the 'Lagarde list'. He denies that in 2010, while finance minister, he tampered with a USB memory stick containing a list of 2,000 HSBC accounts held by alleged tax evaders, the Financial Times reported.
The document takes its name from Christine Lagarde, then French finance minister and now head of the International Monetary Fund. The French authorities sent the list to Papaconstantinou who allegedly removed the names of two lawyers and a defence contractor from the memory stick, which he later said had been mislaid, the report said. The tax issue is particularly sensitive in a country such as Greece where forms of tax avoidance and outright evasion (which is a crime) have been rife for years, thereby depriving the public authorities of revenue.
Editor's note: This publication has argued that while the HSBC matter is undeniably grave, it should not be forgotten that Switzerland's laws, including its laws on secrecy, are those of a democratic country; that use of stolen data to chase after alleged wrongdoers is a serious breach of due process of law, and that countries must not throw away legitimate client privacy in any crackdown on bank secrecy.
It also needs to be understood that people use offshore accounts for many legitimate reasons. Indeed, the very definition of "offshore" is becoming redundant at a time when the likes of the UK, for example, are to all intents and purposes hubs for international money, often as a refuge from rapacious governments, war and civil disorder. In the US, which is a country which has been aggressive against Swiss bank accounts, one of its states, Delaware, is in many ways a secretive tax haven on any reasonable interpretation of that term.