Legal
EXPERT VIEW: Cooper-Hohn Divorce Ruling Won't Reduce London's Legal Allure - Kingsley Napley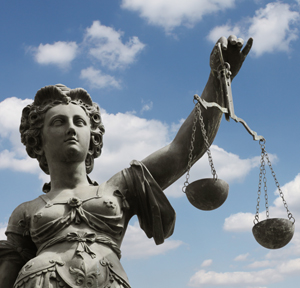 The UK recently saw one of the biggest-ever divorce settlements in an era that has already seen its fair share of eye-watering payouts. This article asks if London will remain a preferred location for such cases.
The UK recently saw one of the biggest-ever divorce settlements in an era that has already seen its fair share of eye-watering payouts. At law firm Kingsley Napley, family law partner William Healing considers some of the lessons to be learned from the Cooper-Hohn ruling of a few days ago. As always, the editors of this publication invite readers to respond with their own comments.
There are two surprising things about the decision handed down last Friday (12 December 2014) in relation to the divorce of super-wealthy couple Chris Hohn, the London financier, and his American wife Mrs Cooper-Hohn.
The first is that it took so long to see a large contested award that ran to over £100 million ($157.5 million) – indeed only two settlements in the past ten years have even come close to half that amount. Mrs Cooper-Hohn was given just over one third of their $1.5 billion fortune five months after the divorce case was heard in the High Court this summer.
The glass ceiling was lifted off High Court awards by the decision 15 years ago of White. In that case there was, the court said, to be no discrimination between the home-carer's role and the role of the breadwinner. There would be a starting point of 50:50 for splitting assets. Mrs Cooper-Hohn's award is a deviation from that now well-established norm.
The second surprising thing is that the court has allowed exceptional contribution to survive as an argument. Mr Hohn argued he had made a special contribution to the couple's wealth throughout their marriage. Although not granting him the 75 per cent asset split he was hoping for, Mrs Justice Roberts accepted Hohn was the "generating force" behind their financial success and that his "financial genius" justified not splitting his assets equally.
Properly called, Mr Hohn really mounted a defence of "business genius". Many in the profession think this defence is ripe for challenge in the Supreme Court, since it attacks the heart of the idea of equality of roles set out 15 years ago in White – they say 50:50 should apply all the way up the scale of wealth. It will be interesting to see what happens next in this case.
It is in fact rare to have such cases in the Supreme Court on points of law. Contrary to popular perception there is huge pressure to settle large divorce cases to avoid publicity, and to reach a commercial settlement.
The divorce settlement involving the late Boris Berezovsky's divorce in 2001 was notable as an example of the largest settlement recorded publicly (£220 million) but was a consent agreement and involved no contested law points.
Other big money cases attract headlines but frequently don't involve new or interesting points of law. The McCartney case 2008 was a good example. His admitted wealth was £400 million.