Financial Results
Vontobel Reports Rise In Client Assets, Says ANZ Co-Operation Is Working Well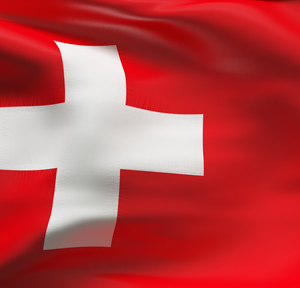 Vontobel reported a rise in first-half client assets, saying its co-operationg with ANZ in the Asia market is proving successful in driving business. Profits were steady.
Switzerland's Vontobel said today that clients assets reached SFr172.7 billion ($190 billion) at the half-way stage of 2014, rising 6 per cent from the end of last year, driven by what it said was its successful hook-up with Asia's ANZ and positive asset performance.
Pre-tax profit of SFr88.8 million was unchanged from the same period a year ago, it said in a statement. When calculated on an IFRS basis, the net profit was SFr73.5 million. Because of tax issues, the figure fell 3 per cent on a year ago, but up sharply – 59 per cent – on the second half of 2013. The result translates into a normalised return on equity of 13.3 per cent.
When adjusted for one-off factors, operating performance improved, rising 12 per cent year-on-year to SFr91.1 million.
The AuM result suggests the bank's deal with Australia and New Zealand Banking Group is proving successful. In November 2012, Vontobel agreed with ANZ to expand its activities in Asia Pacific - primarily in the growth markets of Australia, New Zealand, Hong Kong and Singapore. Vontobel provide expertise in global investments, client advisory and client processes, as well as sophisticated asset management services, to businesses within the global wealth arm of ANZ. Vontobel acts as an advisor to ANZ Global Wealth.
Capital
Vontobel improved its BIS Tier 1 capital ratio which was high at 26.1 per cent, which is "testament to the bank's stability and soundness". Swiss banks typically adopt higher capital ratios than their international counterparts.
The bank's co-operation deal with Raiffeisen, which expires in the middle of 2017, will mean Vontobel is repurchasing its 12.5 per cent shareholding that was held by Raiffeisen relating to that agreement, at a cost of around SFr270 million. The bank said a proposal over the cancellation of the repurchased shares will be put to a general meeting of Vontobel shareholders in the spring of next year. After this transaction is completed, the BIS Tier 1 ratio will drop to a still "very solid" base of 21 per cent, it said.
"In operational terms, we were able to follow on from the strong showing in the same period last year. Our growth is increasingly driven by a range of different pillars in private banking, our business with external asset managers, and investment boutiques in asset management," said Vontobel CEO Zeno Staub.
Among recent developments, Vontobel said that it appointed top-ranking former Societe Generale banker Alex Fung as chief executive of its private wealth management business in Asia.