Financial Results
Profits At Brewin Dolphin Rise Despite Outflows; Reiterates IT Project Cancellation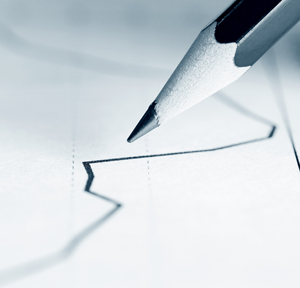 Brewin Dolphin reported stronger profits in the six months to the end of March but some outflows as well. It reiterated its £32 million cost incurred in scrapping an IT project for its discretionary wealth arm.
Brewin Dolphin, the UK-listed wealth management group, said that its profit before tax for the six months to the end of March soared 215 per cent to £21.4 million ($35.8 million), up from £6.8 million a year ago. However, the firm recorded outflows of £600 million from its discretionary service and £400 million from in its advisory managed and dealings services.
The results come after the recent announcement that the firm has decided to pull the plug on an IT project at its discretionary wealth arm, which will cost the company around £32 million.
The firm, which provides discretionary wealth management, advisory and execution-only services, said in a statement that discretionary funds under management were £22.7 billion at the end of March, up from £20.4 billion year-on-year. Adjusted profit before tax was £29.7 million, an increase of 25.3 per cent from the same period last year.
Discretionary funds increased by 7 per cent in the period, including £0.6 billion of net new funds, and discretionary funds under management now represent 79 per cent of total managed/advised funds, the firm said.
Core income rose 13 per cent to £134.4 million, while other income fell to £11.9 million, down 42 per cent from last year as a result of declining margins on cash deposits and a further £6.1 million reduction in trail income following the continued move away from trail paying unit trusts post RDR.
The firm reiterated its decision made earlier this month to terminate the roll out of its new technology system, Figaro, across its discretionary wealth business, after hitting snags in its execution-only arm. It said that it will take a pre-tax impairment cost of around £32 million in the second half of 2014 as a result of this decision, based on the consequent reassessment of the value in use of the software asset under development.
Brewin Dolphin recently closed down its offices in Chester and Truro as it continues to consolidate its branch network. The Chester and Truro branches will now merge into the Manchester and Plymouth offices.
Chief executive David Nicol said that it was encouraging that the rationalisation of the business model had begun to "bear fruit".
"The process of streamlining the business is on track and this is reflected in the significant progress made towards the adjusted profit before tax margin target of 25 per cent," said Nicol.
"We are committed to continued improvement and strengthening of the business and will continue to make the difficult decisions necessary to achieve this as evidenced by the refocused systems priorities. The streamlining of the business through improved operating processes and clearer focus on core services should not only secure further shareholder returns, but also substantially reduce risk," he added.