Legal
FCA Fines Broker For LIBOR Fixing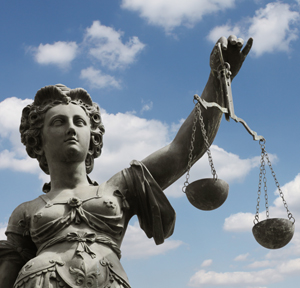 The Financial Conduct Authority has fined Martin Brokers £630,000 for misconduct relating to the London Interbank Offered Rate scandal.
The Financial Conduct Authority has fined Martin Brokers £630,000 ($1.5 million) for misconduct relating to the London Interbank Offered Rate scandal.
Martins would have been fined £3.6 million, but the firm was unable to pay a penalty of this amount in addition to the other regulatory fines relating to LIBOR, the FCA said in a statement.
According to the FCA, between January 2007 and December 2010, Martins colluded with a trader at UBS to manipulate the (Japanese Yen) JPY LIBOR rates for his benefit.
Martins deliberately disseminated incorrect or misleading LIBOR submission levels by communicating "skewed suggestions" to some panel banks and creating false orders to influence their views of the cash market.
The FCA blamed the failures on the poor compliance culture at the firm and noted that Martins' risk management systems and controls were inadequate to monitor and oversee its broking activity.
Martins is the second inter-dealer broker and the sixth firm overall to be fined by the FCA for LIBOR-related failures.
"Interdealer brokers are expected to act as trusted intermediaries and are key conduits of market information. Martins abused this position of trust by providing false information to Panel Banks, with no regard for the integrity of the market. This is unacceptable behaviour from any market participant," said Tracey McDermott, director of enforcement and financial crime.
"The culture at Martins was that profit came first. Compliance was seen as a hindrance and the firm lacked the means to detect the 'wash trades'. In this environment, broker misconduct was almost inevitable. Similar cultural failings at other firms have caused havoc in the financial services industry. As we have said before, firms need to take their responsibilities to uphold market integrity seriously. If firms fail to heed these warnings then we will take action against them," said McDermott.
LIBOR is based on the interest rates leading banks charge when loaning money to other banks overnight, which is supposed to represent the cost of a bank's lending activities.
As the primary benchmark for short-term interest rates globally, LIBOR is used as a reference rate for many interest rate contracts, mortgages, credit cards, student loans and other consumer-lending products.
Following the LIBOR scandal in 2012, Barclays, UBS and Royal Bank of Scotland have all been fined for fixing the rate in order to boost the profits of traders prior to the financial crisis.
The scandal arose both during and before the financial crisis when it was discovered that banks were manipulating rates so as to profit from trades or give the impression they were more credit-worthy than they actually were.