Strategy
Brewin Dolphin To Launch New Office Following Closure Of Two Branches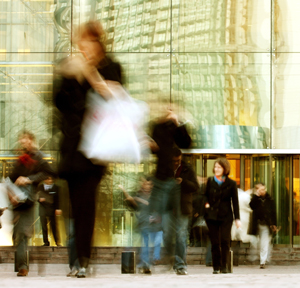 UK-listed wealth management group Brewin Dolphin has announced plans to expand into a new Bournemouth office with the consolidation of its branches in Lymington and Dorchester.
UK-listed wealth management group Brewin Dolphin is closing its Lymington and Dorchester branches and opening a consolidated office in Bournemouth.
All staff from Lymington and Dorchester are expected to move to Bournemouth following the closure of both branches later in the year, Brewin said in a statement.
"We are continually reviewing how we conduct business to ensure that our clients receive the best possible service. I am confident that all our clients will be very well served from our new Bournemouth office and that we will continue to grow our important and highly valued business in Hampshire, the New Forest and Dorset," said Stephen Ford, director of Brewin Dolphin and head of investment management.
Earlier this month, Brewin Dolphin promoted Guy Foster to head of research and recent hires have also included Michael Paul as a fund analyst to its research team.
In other news, Brewin Dolphin announced last December it was cutting investment advice services for clients with less than £50,000 ($81,000) in investable assets due to the costs of servicing these clients becoming unsustainable.
The decision to axe the investment services comes after the implementation of the Retail Distribution Review, which has priced consumers out of receiving independent financial advice by making it uneconomical for IFAs and wealth managers to deal with lower net worth clients.
Brewin said in its annual statement for the 12 months to 29 December last year that total income rose 6.5 per cent year-on-year to £69.6 million, while total assets under management stood at £36 billion, a gain from £34.9 billion three months earlier.