Technology
GUEST ARTICLE: The Web At 25 - Reflections From Rothschild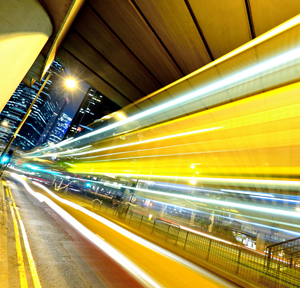 An electic mix
Bringing together the Daily Mail, Ryanair, Tesco and a basket of technology stocks may seem like an attempt to craft a bad joke full of Englishmen, Irishmen and Californians. Fortunately, these are instead four examples that may help to illustrate our investment approach.
US technology basket
On parts of the internet, it may be true that the winner takes all. Yet for every Google and Amazon there are many brands that only flourish for a season (Netscape and AOL) and many more that fail to live up to their early excitement (Tiscali and Pets.com). A technology fund manager today might rhapsodise over developments in the cloud, or the 'internet of things', or radical advances in 3D printing. These may all be fantastic, but they are not necessarily going to make money. Sometimes it is worth looking at what has been left behind.
Early last year, we noticed that many of the largest, established technology titans - firms such as IBM, Cisco and Oracle - were displaying a number of common characteristics. They were generating high levels of cash on their capital employed, had solid and conservative balance sheets and, crucially, were trading at low valuation multiples. Given the regular upheaval in the technology sector, we didn't want to take concentrated investment positions in individual companies. Instead, we decided to follow a diversified approach focused on the sector as a whole. We assessed stocks according to objective criteria and using a quantitative screening, measuring factors including valuation, capital deployment and the quality and trend of a company's profits.
We then created a 'basket' to invest in the most attractive opportunities, holding a total of around fifteen stocks.
Tesco
The internet has an unpleasant habit of turning assets into liabilities. Tesco's recent experience illustrates this well. The UK-based supermarket won a multi-decade "space race" against its competitors, resulting in a superior footprint of stores across Britain. This seemed to create a high barrier to entry, particularly on a crowded island. It should have proved a crowning triumph and a recipe for superior margins for decades to come. However, a superstore on the edge of every town doesn't matter to shoppers online. The non-food items that were supposed to fill half of the shelf space of the larger stores can now be bought from Amazon, which has global purchasing scale that dwarfs even Tesco. What's more, online grocery shopping is great for consumers but it is tricky and expensive for supermarkets to deliver. It currently generates much lower profit margins than traditional in-store sales. Early last summer, we sold our shares in Tesco, having decided that the rise of online shopping weakened the company's competitive advantage.
DMGT
The Daily Mail and General Trust (DMGT) may be a surprising example of successful adaption to technological change. The Daily Mail newspaper was first published in 1896 by brothers Harold and Alfred Harmsworth, later ennobled as 1st Viscounts Rothermere and Northcliffe. Under the leadership of the 4th Viscount Rothermere, the business has been re-shaped from a traditional newspaper company to a portfolio of digital and media assets, with new businesses built around providing access to information. DMGT owns the world's most popular online newspaper in MailOnline, recruitment portal Jobsite, insurance risk-modelling firm RMS and has a controlling stake in property website Zoopla. At the DMGT investor day in the autumn, we were encouraged to hear from the leaders of many of the business units and to see a culture that supports entrepreneurial growth. We believe the portfolio of companies is very attractive.
Ryanair
In many ways, Ryanair is a child of the internet age. The airline's business model is built around disintermediation. All bookings are channelled through the company's website, eliminating the need for travel agents. The website, in turn, is a source of referrals to the providers of other services, from car hire to hotel rooms. As a result, the company has turned something that was a cost of doing business into a source of revenue. Even though the fares charged by Ryanair are the lowest of any European carrier, their low-cost model has resulted in strong cash flows. At a recent lunch, chief executive Michael O'Leary reminded us that the company had distributed more of this cash to investors over the past five years (as special dividends and share buybacks) than it had ever raised through public offerings. This is remarkable for any company, let alone an airline, and we remain shareholders.

Conclusion
In its first twenty five years, the web has re-shaped many industries, created new business models and unleashed bouts of rapid growth. When thinking about the internet and investing, we avoid the extremes of hype and complacency, instead sticking to what we do best: portfolio management focused on wealth preservation. The internet trends we have identified – access to information, lower barriers to entry and disintermediation – still have much further to run. Over the next twenty five years, they will create many challenges to manage and opportunities to grasp.