People Moves
Swiss Private Bank Names Branch Manager For Hong Kong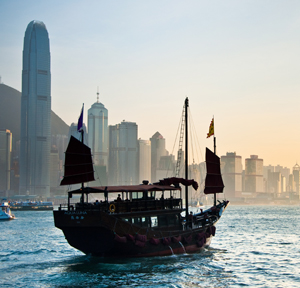 Bank J Safra Sarasin names an industry veteran to serve as branch manager for Hong Kong.
Bank J Safra Sarasin, the Swiss private bank with a wide Asian presence, has named a new branch manager for its Hong Kong branch.
Ken Leung joined the bank in 2006 as vice president for business development and then became country control officer for North Asia in 2009. He has served as deputy branch manager since March 2010. In his new role, he becomes responsible for overseeing the operations of the Hong Kong branch while working closely with divisions across the region and globally. He reports to Enid Yip, chief executive for Asia.
Prior to J Safra Sarasin, he was vice president, legal and compliance, North Asia at Credit Suisse in Hong Kong. He had also served as vice president, regional Asia-Pacific compliance, Smith Barney Private Client Group at Citigroup Global Markets Asia.
The appointment was announced just shortly after the hires of Patri Bhimasena Rao to the newly created role of market head for non-resident Indians based in the Hong Kong office, and Bhakti Mathur as managing director, reporting to Rao. Early in the year, Jennie Hananto joined the firm from BSI Bank as vice chair for client advisory in South East Asia, based in Singapore.
Bank J Safra Sarasin's Asia offices are in Singapore and Hong Kong.