People Moves
Deutsche Wealth Management Arm Names New CIO For Asia-Pacific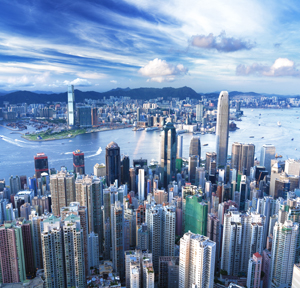 Deutsche Asset & Wealth Management brings in former BEA Union CIO to lead in Asia-Pacific.
Deutsche Asset & Wealth Management has hired a former BEA Union executive to become its new chief investment officer for Asia-Pacific, the firm said in a statement. This is to replace Chris Siniakov, who will be leaving Deutsche Asset & Wealth Management.
Elke Schoeppl-Jost proceeds to lead DeAWM's active equity, fixed income and multi-asset investment teams in the Asia-Pacific region. She joins the firm from BEA Union Investment in Hong Kong where she served as chief investment officer. Prior to that, she was the senior portfolio manager for Union Investment in Germany. She started her careers in investments at Volksbank Investments in Vienna.
In her new role, she will be based in both Hong Kong and Singapore and reports to Sean Taylor, the head of emerging markets, and regionally to Ravi Raju, the head of DeAWM in Asia-Pacific.
According to its latest figures, around 7 per cent of the company's business is located in Asia-Pacific. DeAWM records some EUR944 billion ($1.3 trillion) in invested assets as at December 2012.
This publication is in contact with Deutsche Bank seeking further details about the role that Schoeppl-Jost is to fill.