Tax
Repeat - Banks Begin To Declare Stance On Swiss-US Tax Agreement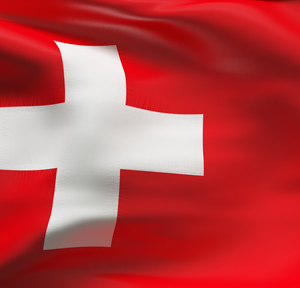 Valiant Bank
Yesterday, Valiant Bank, another
Swiss bank, announced it has "opted for category 2 participation in the US tax program",
stating that this move will not threaten the firm's financial stability.
Valiant also has a number of US clients, but fewer than 0.1
per cent of its entire base of 400,000 clients, most of whom, it said, have a
"strong connection to Switzerland".
"The examination of client files for US persons found that
Valiant has never actively solicited US persons or visited clients in the USA.
Nevertheless, the possibility that individual clients have not declared their assets in compliance
with tax law cannot be ruled out. For reasons of legal certainty and to ensure
a fast and sustainable settlement, particularly in light of the fact that a
single case of undeclared assets effectively makes classification in category 3
and 4 of the US
programme impossible, the Valiant Board of Directors has opted for category 2
participation," it said in a statement.
"The costs of the US program will not jeopardize the
financial stability of Valiant in any way. This decision does not endanger the
distribution of an unchanged dividend," it said.
According to Reuters
yesterday, Valiant is the first Swiss bank to say it would work with US under
the programme.
A number of banks are this week expected to tell FINMA, the
Swiss financial watchdog, that they will state whether, or not, they have
potentially broken US
tax law.
The US-Swiss agreement is seen as a further breach of Switzerland's
bank secrecy laws, which in their modern form date to 1934. Ever since UBS
settled criminal and legal charges of aiding US tax evaders in 2009, and
hundreds of client account details were passed to US authorities, there has
been speculation that bank secrecy is eroding.
Depending on banks' behaviour and co-operation, fines that
banks pay can be as high as 50 per cent of assets managed on behalf of US
clients.
Reuters said that other banks under the investigatory
microscope include EFG International, St Galler Kantonalbank, Linth Bank and
Banque Cantonale Vaudoise.