People Moves
Summary Of Executive Moves In Global Wealth Management - October 2013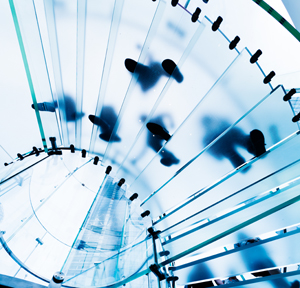 Wealth management firm Praemium appointed discretionary fund
managers Ari Towli and Nick Stanhope to its smart investment management team. Towli
previously served at Singer & Friedlander, Quilter & Co, Rothschilds
and most recently Gartmore and North Investment Partners. At North, Towli was
responsible for fund selection and the management of the firm's multi-asset
portfolios and funds.
BNY Mellon appointed Heneg Parthenay as chief operating
officer of BNY Mellon Asset Management International, based in London. Parthenay reports to PeterPaul Pardi,
chief executive of BNY Mellon Asset Management International and global head of
distribution for BNY Mellon Investment Management.
UK-headquartered wealth management house, London
& Capital, appointed Cindy Lim, formerly of HSBC,
as a client relationship manager in its immigration division.
In her previous role at HSBC, Lim worked at its investor
visa business for seven years.
Boutique consulting firm KB Associates appointed Peter
Northcott as an executive director, based in the firm's London office. Northcott was previously chief
operating officer at Mako Global Investors, Apollo Global Management and
Mulvaney Capital Management. In his new role, Northcott is responsible for
offering hedge fund start-up consultancy, due diligence advisory, change
management consultancy and infrastructure review services in the London alternative
investment market.
Invesco Perpetual announced Neil Woodford will leave next
April. Fund responsibilities will transition to Mark Barnett and the Invesco
Perpetual UK
equities team.
Liontrust Asset Management, the London-based independent
fund management group, appointed John Husselbee as head of the new multi-asset
team and fund manager Paul Kim as a senior fund manager. Husselbee has 23 years
of experience in managing multi-manager portfolios in the UK retail
market, including serving at Henderson and Rothschild Asset Management. Paul
Kim has managed discretionary portfolios and multi-manager funds for more than
30 years.
JP Morgan Private Bank appointed Pedro Gil as its EMEA equity
strategist, based in London.
He reports to Leandro Veltri, head of equities for EMEA and Asia
at JP Morgan Private Bank. Prior to joining JP Morgan, Gil served as lead
publishing analyst covering the European food manufacturing and home personal
care industries at Santander Global Banking & Markets in London.
The UK-South African asset manager Investec appointed Andrew
Mitchell, the former Conservative Party chief whip for the House of Commons, as
a senior strategic advisor. Mitchell, who has previously worked at Lazard, as a
senior strategic advisor.