People Moves
Summary Of Executive Moves In Global Wealth Management - October 2013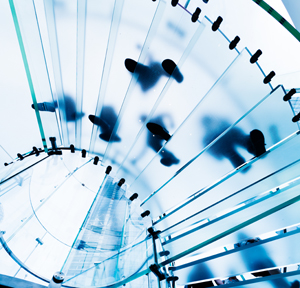 BNY Mellon
Wealth Management hired Peter Balesano as senior director for business
development in Westborough, MA. Balesano has 25 years of investment management.
Prior to joining BNY Mellon, he was manager of the wealth management group for
People's United Bank.
Deutsche
Asset & Wealth Management made four hires to its real estate investment
business in the Americas.
Matthew Jaffe joined as a director and alternative investment specialist in the
global client group. Jaffe previously served as director in the global markets
team at Societe Generale, responsible for marketing across the Eastern US.
Peter Mette joined as a director in the real estate transactions team to focus
on acquisitions in Southern California.
Mette has
over 20 years of industry experience, having most recently been a senior vice
president, and director of acquisitions and dispositions, at KBS Realty Advisors.
Meanwhile, joining as vice president in the real estate asset management team,
Cheryl Charnas will be based in Chicago, IL. Charnas has around 20 years of
experience in commercial real estate and most recently worked as a project
director of transitional assets, and vice president of asset management at
Inland American Business Manager & Advisor. Lastly, Emily Zagorski was named
vice president to lead product development across the real estate investment
platform. Zagorski is latterly of JP Morgan Global Wealth Management.
Wells Fargo
Advisors hired a New York-based team of financial advisors with more than $1 billion
in client assets and a combined production of $5.8 million.
The Alpert
Group joined Wells Fargo in Woodbury,
NY after leaving Morgan Stanley
Wealth Management. The team includes Robert Alpert, Charles Ladenheim, Robert
Fusaro and Michael Montuori. Five client associates - Lisa Alpert, Ann-Marie
Iovino, Mary Anne Leap, Kathleen LoBello and Caroline Roman - complete the Alpert
Group team.
UK
Signia Wealth appointed Michael Rosenthal as head of hedge
fund investment.
Rosenthal joined from Amundi Asset Management, where he was
global co-head of hedge fund investment and head of the firm's London office.
MetLife promoted Tom Melton to new business
development manager in the South East. Melton joined in December 2011 as an
internal business consultant and was recently promoted to senior internal
business consultant. In addition, Tom Peddie is joining the South West sales
team, having joined MetLife as an internal business consultant in the
financial institutions team in 2012.
London-based asset manager Threadneedle Investments appointed
Richard Vincent to the newly-created role of head of wholesale solutions, based
in London. Vincent
was previously proposition director for Skandia Investment Group/Old Mutual
Wealth, responsible for investment solution development. Reporting to Nick
Ring, head of distribution, in his new role, Vincent is responsible for
developing Threadneedle's multi-asset investment solutions for the UK and global
intermediary markets.
Kleinwort Benson appointed Claude Cochin de Billy as co-head
and managing director of its private investment office. De Billy previously
worked at UBS Wealth Management, where he was a senior banker in the Swiss
firm's global family office group.
Royal London Asset Management, part of the Royal London
Group, appointed Michael Lawrence as a fund manager in its property team. Lawrence previously
worked in Strutt & Parker's retail investment department, having begun his
career at CBRE.
Berry Asset Management, the UK wealth manager, appointed David
Lee as business development manager. He joined from Fidelity International,
where he was an IFA regional sales manager.
London-headquartered asset manager Insight
Investment appointed David Beca as head of farmland management, based in London. Beca reports to
Martin Davies, head of farmland investments at Insight Investment.
Stonehage Law, the London
Law firm which works with the multi family office Stonehage, appointed Michael
Evans as a director. He reports to Len Durham, executive director of the
Stonehage Group and head of Stonehage Law.
Calastone, the global fund transaction network, appointed
Edward Glyn as managing director and head of global client relationship
management.
Glyn joined from SWIFT where he spent nine years in a
variety of roles. Most recently, Glyn headed up SWIFT's funds business across
EMEA, and the regional team managing SWIFT's investment management, custody and
asset servicing offerings. He reports to Calastone's chairman and chief
executive Julien Hammerson and is responsible for the development and execution
of Calastone's global client strategy.
Jupiter appointed Robert Siddles to manage its US small cap
portfolios. He joined from London-listed F&C, where he was fund manager for
the F&C US Smaller Companies OEIC and SICAV, after 12 years with the firm.
Nish Patel replaced Siddles. He joined F&C in November 2007 and has nine
years' experience in financial services.
ECM Asset Management, the investment house which is owned by
Wells Fargo, appointed Cristiano Mela as an investment analyst covering
industrial sector firms, having previously worked at Deutsche Bank CIB. Mela reports
to Duncan Warwick-Champion, head of corporate research.
Old Mutual Wealth Management, the holding company for
Skandia and Old Mutual Global Investors, appointed Charlie Eppinger, a fourth
independent non-executive director to its board. Eppinger founded IFDS
(International Financial Data Services) in 1995 and served there as chief
executive officer for 13 years.
Heartwood Investment Management, a division of UK wealth
manager Heartwood, appointed Guy Davies as head of charities. He was most
recently head of charities, trusts and private clients at investment management
firm, Evercore Pan-Asset. Prior to joining Evercore, Davies served as head of
charities and philanthropy at Barclays Wealth, before which he held senior
business development positions at Lazard Asset Management and Baring Asset
Management.