People Moves
Summary Of Executive Moves In Global Wealth Management - October 2013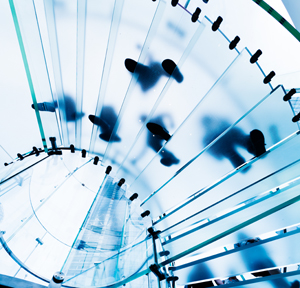 Charles
Cauthen, executive vice president and chief financial officer at Tampa,
FL-based Walter Investment Management, is leaving the firm in early 2014.
The firm
said Cauthen joined former parent company, Walter Energy, in November 2000.
Janney
Montgomery Scott, the Philadelphia, PA-based wealth management and investment
banking firm, took on an eight-strong advisor team in West Hartford, CT.
The team is
comprised of Robert Black, Ned Manuel and Ed Blumenthal – all senior vice
presidents of wealth management; Bob Borkowski, vice president of wealth
management; Malcolm Berman, account executive; Samantha Prokop, private client
assistant; Jennifer Roth, a registered private client assistant; and Amy Wells,
a private client assistant. The team is latterly of Merrill Lynch. In August,
Janney appointed Peter Price as senior vice president/complex manager of the
firm's Maine and New Hampshire complex, while earlier in the month it added
former Morgan Stanley senior manager Vincent Crognale to its Greenville, DL,
branch office as first vice president/wealth management.
Northern
Trust, the New York-listed wealth management firm, named Drake Jackman as
managing director of its international wealth advisory team in Miami, FL.
Jackman is
charged with growing Northern Trust's international business in Miami and
beyond, while providing ultra high net worth clients across Latin America with
wealth management, trust and banking services. Jackman previously worked with
Northern Trust clients throughout the Latin American market and has spent time
living in Mexico, Central America and Colombia during his career.
AIG Advisor
Group, an independent broker-dealer network, promoted Erica McGinnis to serve
as president and chief executive. She most recently served as senior vice
president and chief compliance officer. Along with the senior leadership team
at Advisor Group, she pursues strategies to enhance the service platform to
better serve current financial advisors and to attract new registered
representatives to the organization. In her previous role, McGinnis oversaw all
supervisory activities for Advisor Group.
Morgan
Stanley's Graystone Consulting appointed Garry Bridgeman as an executive
director, financial advisor and institutional consulting director within its
wealth management business in Atlanta, GA. Bridgeman provides consulting
services to philanthropic organizations, governments, corporations and
individuals. He spent over 34 years as a global institutional consultant and
private wealth advisor at Merrill Lynch, but most recently worked within the
private banking and investment group.