People Moves
Summary Of Executive Moves In Global Wealth Management - October 2013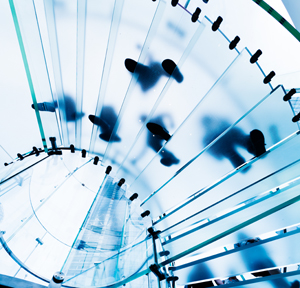 AMP Capital,
the funds management arm of AMP, named a former National Australia Bank
executive to lead its expanded self-managed super funds business.
Tim Keegan
left his role as head of NAB's online broking business Nabtrade to assume the
newly-created position of head of SMSF at AMP Capital at the end of October
2013. Prior to NAB, he held a similar role at Macquarie Bank.
Essence Fund
Management, the Chinese fund advisory firm, appointed a new general manager.
Liu Ruling
assumed his new role in 12 October 2013, replacing Wang Lianzhi, who has moved
on to become president of its parent firm, Essence Securities. Liu was
previously a director at Essence Futures and has been part of the company since
June 2007. Prior to that, he was the general manager of the wealth management
arm of China Merchants Securities.
Moelis &
Company, the global investment bank that also provides financial advisory and
asset management services, appointed a new Asia head.
Zhang
Xiuping is managing director and head of the Asia mergers and acquisitions unit
based in Hong Kong. In this role, she is responsible for deal origination and
providing advice to regional and global clients with a focus on cross-border
transactions in and out of China. She works closely with the Beijing office.
Zhang was
previously the managing director and head of Asia M&A at Bank of America
Merrill Lynch. Prior that that, she was managing director and head of China
M&A at Deutsche Bank.
Manulife
Financial, the Canada-headquartered financial services group, hired a new head
of wealth management for Asia.
Donna Cotter
is vice president and head of wealth management, Asia, reporting to Philip
Hampden-Smith, executive vice president and chief marketing officer for Asia.
She has been with the wealth management team since March 2011 as head of the
regional strategy and product development team.
Cotter
joined the firm's corporate development team in Hong Kong in January 2010.
Prior to her move to Asia, she held various roles in Manulife's Canadian
division since 2003, including in pension operations, Manulife Securities and
Individual Wealth Management.
RBC Wealth
Management strengthened its South East Asia team with four senior appointments.
Adria Chiu
is director of the client solutions group, reporting to Enoch Tan, managing
director and head of the client solutions group for RBC Wealth Management Asia.
She brings nearly 12 years of industry experience to the role.
Choa Yeye was
named director for South East Asia, reporting to Reto Caviezel,senior director
for RBC WM South East Asia. She has 20 years of experience behind her.
Deepu Joseph
is senior director for RBC WM South East Asia, reporting to Febby Avianto,
managing director and market manager. He brings 15 years of industry experience
to this post.
Finally,
David Tan is senior director for RBC WM South East Asia. He also reports to
Avianto. Tan has 12 years of industry experience.
Withers, the
international law firm, relocated one of its top lawyers in London to lead its
new Asian corporate and finance practice in Hong Kong.
Denis
Petkovic, head of international finance and projects practice in London, brings
30 years of experience representing lenders, developers and investors from
various sectors. The move strengthens the firm's continuing expansion strategy
in the Asian region, particularly in the corporate space.
Eastspring
Investments, the Asian asset management business of Prudential Corporation
Asia, named a former Deutsche Bank executive as deputy chief executive and
global head of distribution, product and marketing.
Michele Bang
took up the newly-created position as part of the firm's continuing global
expansion strategy.
She reports
to Guy Strapp, who changed his role in the company from chief investment
officer to chief executive in August 2013 and replaced Graham Mason who
relocated to South Africa.
Stephenson
Harwood, the international law firm that has a dedicated wealth management
practice, bolstered its Hong Kong wealth arm with a new hire.
Peter Hodson
joined as consultant and head of trust, bringing with him extensive experience
in banking, finance, wealth management and fiduciary services. He is a former
chairman of the Hong Kong Trustees Association and ex-president of the Guernsey
International Legal Association.
Brunswick
Group, the global financial and corporate communications firm, announced a new
senior advisor based in Hong Kong.
Tim
Freshwater brings over four decades of experience in the legal and banking industries
and most recently served as vice chairman of Goldman Sachs (Asia). He remains
an advisory director at Goldman and also sits on several boards including Hong
Kong Exchanges & Clearing and Swire Pacific. He also held senior roles at
international law firms Slaughter & May and Jardine Fleming.