People Moves
Summary Of Executive Moves In Global Wealth Management - October 2013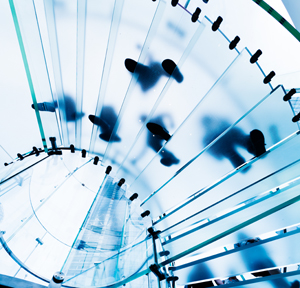 Cornerstone
Real Estate Advisers brought in Pamela Boneham from Deutsche Asset & Wealth
Management as a portfolio manager for one of its largest separate accounts.
Boneham
joined Cornerstone on October 21. She helps with Cornerstone's business
development activities. Boneham has spent the last 16 years as a portfolio
manager and managing director for Deutsche Asset & Wealth Management -
formerly known as RREEF - where she was lead portfolio manager for several
public and corporate pension fund separate accounts.
Pacific
Trust Bank and The Private Bank of California, subsidiaries of Banc of
California, merged into a single entity named Banc of California. Pacific Trust
Bank completed its previously-announced sale of eight legacy branches in San
Diego, Riverside and Los Angeles counties to AmericanWest Bank, a Washington
state chartered bank.
Aviva
Investors Americas hired Jeff Jones as a high yield trader in Chicago, IL.
Jones
joined Aviva Investors from Tejas Securities Group, with over 10 years of
experience in the investment industry. He previously traded high yield bonds at
FBR Capital Markets, Barclays Capital, and worked as an analyst at Goldman
Sachs.
Opus
Capital Management, the Cincinnati, OH, employee-owned investment management
firm, added Nathan Bishop as a portfolio manager within its wealth management
team. Bishop was latterly chief investment officer and senior portfolio manager
at Haberer Registered Investment Advisor.
Investcorp
appointed Lionel Erdely as head of hedge funds and chief investment officer in
New York. Erdely joined from Lyxor Asset Management, a subsidiary of Societe
Generale Group, where he served as chief investment officer since 2004 and
chief executive of Lyxor since 2009. In his new role at Investcorp, Erdely
oversees the New York hedge fund group's strategic direction and investment
decisions, as well as managing day-to-day operations. He also serves as a
member of the firm's management committee.
Babson
Capital Management, the global asset management firm, brought in Ricardo
Adrogue and Brigitte Posch to lead the firm's new emerging market debt
investment team, based in Boston, MA, and London, respectively. Adrogue joined
from Cabezon Investment Group, where he was an emerging market fixed income
portfolio manager. Posch joined Babson Capital from PIMCO, where she was
executive vice president and head of emerging market corporates. In their new
roles, Adrogue heads the team and oversees portfolio management activities for
sovereign and local currency strategies, while Posch heads up portfolio
management activities for all emerging market corporate debt strategies.
Chicago,
IL-based HighTower, the advisor-owned firm, named its chief operating officer,
Michael LaMena, as president. LaMena succeeds Drew Kornreich, who HighTower
said has moved into an advisor role focusing on corporate finance and strategic
M&A activities, while retaining his equity stake in the company.
LaMena has
been COO since 2011 and will retain this position alongside his new role as
president.
This move
is one of several executive team changes the firm has made. For example,
Michael Parker is now national director of HighTower's enterprise development
and relationship management unit, overseeing business and advisor development
initiatives; Mike Papedis is national director of business development; and
Matthew Camden is now chief of staff, serving as a liaison between executive
management and departments across the firm.
First
Financial Trust & Asset Management Company hired Bradley Brown as senior
vice president, based in Orange, TX, until the firm opens a new office in
Beaumont next spring. Brown has been a principal of accounting firm Edgar,
Kiker & Cross since 1991.
RBC Wealth
Management added The Resin Hammitt Group to its Manhattan Beach, CA, office. Philip
Hammitt and Jonathan Resin joined RBC from Merrill Lynch and have a combined 40
years of experience in the financial services industry. In New York, RBC Wealth
Management appointed Ira Mark and Michael Berger as senior vice presidents and
financial advisors in Midtown. They have 22 and 14 years of industry experience
respectively. Nadira Ramnarain, senior registered client associate; Michael
Carlin, registered client associate; and Jessica Laurino, registered client
associate, also joined.
PENSCO
Trust Company, an alternative asset custodian, appointed Eileen Loustau as head
of marketing. Loustau, with more than 20 years' marketing experience, most
recently served at BlackRock as global head of social media, where she was
responsible for building its social media program. In her new role, Loustau is
responsible for PENSCO's marketing and communications strategy.
Richard
Bernstein Advisors, an investment firm founded in 2010 by former Merrill Lynch
chief investment strategist Rich Bernstein, hired Terry Ober as a regional
investment specialist covering the Northeastern part of the US. John McCombe,
president of RBA, said that Ober works closely with the firm's "key partners" -
Eaton Vance and First Trust - on portfolio positioning across various asset
allocation and equity strategies. Ober was previously regional vice president
for ING US Investment Management.
Independent
financial advisors Romaine Macomb and Theresa Donatelli joined LPL Financial's
Northstar Wealth Partners office. In their move to Northstar, they were joined
by retirement plan coordinator, Ellie Kasimir.
Lincoln
Financial Network, the retail wealth management affiliate of Lincoln Financial
Group, appointed Gene Mulligan - latterly of Merrill Lynch - as senior vice
president for investment products and platform. Mulligan leads LFN's wealth
management platform, including its managed account strategy, products and operations.
Mulligan is formerly of Merrill Lynch Global Investment Solutions, where he was
a managing director as well as head of business strategy and development for
the Merrill Lynch global investment and advisory platforms. The move comes
after Bill Fortner was appointed in June as managing director of Lincoln
Financial Advisors to lead the Pacific regional planning group.
Palm Beach,
FL-based Chilton Trust Company, a trust company and wealth management firm,
hired three senior wealth management professionals.
Harry Grand
is the firm's new senior vice president and head of client relations; David
Hamar joined as senior vice president and head of wealth advisory services; and
Benjamin Brewster is a senior client relations advisor. Grand oversees all
relationship management activities for clients and is a member of the external
managers investment committee. Before joining the firm, Grand served as a
senior vice president and relationship manager at Lazard Wealth Management,
where he was responsible for investment policy formation, asset allocation and
client relationship management.
Hamar oversees
wealth advisory services and coordinates family office services for various
clients. He was previously a managing director, portfolio manager, co-chairman
of family office services and director of global tax services at Silvercrest
Asset Management. Brewster serves as a senior client relations advisor to US
clients and works on the firm's strategic initiatives. Brewster has over 25
years of experience in the industry, having previously served as a managing
director at Silvercrest Asset Management. Along with these hires, Chilton Trust
also announced that senior vice president John Rau has assumed the position of
head of fiduciary services and oversees all fiduciary and trust-related
services for the firm.
Executive
recruiter Laura Pollock launched Third Street Partners, a New York City-based
executive search firm specializing in the investment management sector.
Pollock was
latterly a partner at David Barrett Partners. David Schumer joined Third Street
Partners as a principal from David Barrett Partners, where he was a consultant.
Wellesley,
MA-based Robert Norberg joined Weston Financial, a division of Washington Trust
Wealth Management, as vice president and business development officer. Norberg
joined Washington Trust after 18 years at Fidelity Investments, where he most
recently served as vice president of client service operations and process
improvement for Fidelity's stock plan services business.
In his new
role, Norberg oversees Weston's corporate relationships and helps companies
develop financial planning programs for executives.
Lia
Yaffar-Pena, president at ES Financial Services, the brokerage unit of Miami,
FL-based Espirito Santo Bank, left the firm to "pursue other interests". Yaffar-Pena
was also senior vice president and head of the bank's wealth management division.
Lionel Baugh was brought in as president of the brokerage when Yaffar-Pena
announced her departure. Baugh joined from Global Strategic Investments, where
he worked from 2009 until 2012 as president and chief executive.
HD Vest,
the independent broker-dealer focused on tax and financial planning, named Ruth
Papazian as chief marketing officer and head of recruiting, and appointed Adi
Garg as chief information officer. Specifically, Papazian oversees HD
Vest's advisor recruiting and marketing communication activities. She has over
30 years of experience serving in these types of role, having latterly been
executive vice president and chief marketing officer for LPL Financial. Meanwhile,
Garg was most recently vice president for Cash America, where he led strategy
and infrastructure operations.