High Net Worth
INTERVIEW: Tiger 21 Sets Its Eyes On Latin America To Fuel Growth In Florida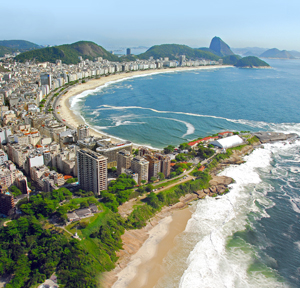 Growth
Garcia believes that, in order for Tiger to grow, the organization needs
to recruit strong chairs that know enough about the financial markets, how to
facilitate meetings and, above all, how to recruit.
Even though most of Tiger's growth comes from member referrals, a lot of
time goes into bringing new members on board, with the ultimate decision
resting in the hands of the group in question.
"There is interest in opening groups in Atlanta, GA, and Chicago, IL, but you need to find the right person
first," Garcia said.
"One of the things I've been doing is interfacing with money managers
and talking to them about Tiger – I met one earlier this week and they have
already made three referrals to me. They have to understand that Tiger doesn't
compete with them; an average Tiger member already has three wealth advisors."
Garcia said he aims to take the number South Florida members from
21 to between 40 and 50 by the end of next year.