High Net Worth
INTERVIEW: Tiger 21 Sets Its Eyes On Latin America To Fuel Growth In Florida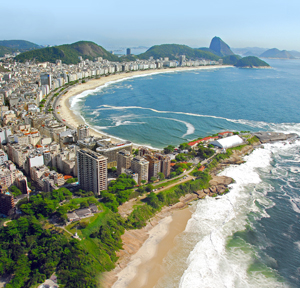 About Tiger
By way of background, Tiger 21 is an acronym for The Investment Group
for Enhanced Results in the 21st Century and its members collectively manage
over $20 billion in total assets.
The organization has 225 members overall, 85 of which are based in New York; 40 in Canada (Vancouver, Toronto,
Calgary and Montreal), and then there are around 100 across Los Angeles, CA,
San Francisco, CA, San Diego, CA, Miami, FL, Washington, DC, and Dallas,
TX.
Members are typically entrepreneurs, chief executives, inventors and
other senior executives with backgrounds in financial services, real estate,
industrial and consumer goods, legal services, entertainment and medicine.
The
groups meet monthly to share investment ideas and experiences on a range of
wealth-related issues (Garcia said 50 per cent of the meetings are focused
on investments and the other half are focused on business, personal or family
issues). Members also have access to investment opportunities including
private equity, real estate and hedge funds.
"I think it's interesting that when people accumulate a lot of wealth,
they have a certain feeling of isolation," Garcia said.
"When you have sold a business, for example, you might have a lot of
money, but that doesn't necessarily make you a good investor. The same skills
that made you a good business person actually can be counter-productive in
terms of managing your wealth."