High Net Worth
INTERVIEW: Tiger 21 Sets Its Eyes On Latin America To Fuel Growth In Florida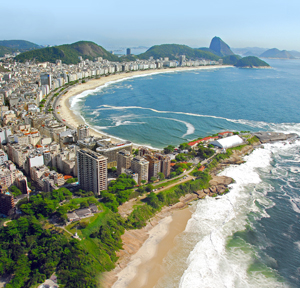 LatAm focus
Having recently added several new Miami members from Latin America,
Garcia said he has now decided to open the doors to LatAm families. Tiger's Miami group includes seven Hispanics, representing about 33 per cent of these individuals (these are not Latin Americans, but US citizens of Hispanic descent or "Hispanic Americans.")
"If you talk to the large wealth managers in South
Florida, some of them are 100 per cent managing wealth from LatAm families.
Others are managing money from South Florida families mostly, while others have
more of a national practice," Garcia said.
"I'm starting to invite people
from Mexico, Guatemala, Costa Rica, Panama, Colombia, Peru; I have someone from
Venezuela and the Caribbean. It gives us a better outlook as to what is going
on in those countries," he said. (Likewise, part of the reason Latin Americans
want to join Tiger is because they want insights as to what's going on in the
US.)
However, the type of peer-to-peer experience offered by Tiger is "very
unusual" for Latin Americans, Garcia said, as they're culturally not as open about their finances as other members are perhaps used
to.
"People often joke that everyone has three
books: the book you show the government, the book you show your wife, and the
book with the real numbers. Disclosing information to other Tiger members –
even though it's confidential – is very tough."
Garcia added that he's thinking of creating a Miami-based group
comprised primarily of Latin Americans, or at least half Latin Americans and
half US members. (The idea would be to have around six meetings in Miami, and then have about six in LatAm.)
"I'm also trying to recruit women, as there are
some very prominent LatAm business women I've already spoken to whom I think
would make excellent members," he said.