A Busy Time For Firms That Help Wealth Managers Keep Costs Down
Tom Burroughes, Group Editor , London, 16 July 2013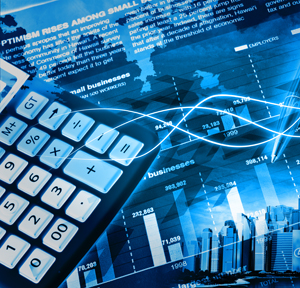 Firms that help wealth managers get a quick, accurate read on costs and revenues are in demand as regulatory and other pressures mount.
The financial services industry - including wealth management - has to be more transparent than ever before as regulatory and other pressures mount, which is why firms able to help customers get a tight read on their numbers are likely to be in demand.
Regulations are forcing firms to disclose more about how they get paid and from whom. Meanwhile, there is the simple issue of keeping costs under control - an obvious point, but still important. According to data from the likes of Scorpio Partnership, the consultancy, average global wealth management cost/income ratios are in the upper 70s. On the asset management side, pressures remain. A report by PricewaterhouseCoopers in 2012, taken from a survey of chief executives, showed that 66 per cent of the sector's CEOs planned to cut costs in 2012, only marginally less than the 78 per cent that did so in 2011. Life has not become much less austere since.
A recent financial deal highlights the demand for companies that give firms a fast handle on their numbers. Recently, US-headquartered Bonaire Software Solutions - it also has a UK presence - was acquired by Broadridge Financial Solutions. The acquisition (the cost of which wasn't disclosed), announced on 26 June, was described by Broadbridge as "another step" in its strategy to "build a leading suite of data-driven solutions for mutual fund, retirement, and asset management firms to help them grow their business, operate efficiently and minimise risk". The fact that Broadridge saw the case to buy such a business is telling.
So what does Bonaire do? Bonaire provides revenue management and accounting software and services solutions to the asset management industry. Its services help fund managers, private banks, brokers and other financial firms watch their costs and watch where the money goes. "We view this [Bonaire business] as another tool in our toolbox to bring additional value to our asset management clients, specifically in light of growing regulatory scrutiny around fees and the need for automated, auditable systems," Michael Liberatore, chief operating officer of Broadridge's Mutual Fund and Retirement Solutions Group, told this publication after the acquisition deal went through. "We have the market leader," he added.
Christopher John, chief executive of Bonaire, also told this publication that on both sides of the Atlantic, regulatory pressures drive firms to cut costs and measure them more accurately, putting businesses such as Bonaire in a strong position to sell its wares. "The regulatory environment is changing in many places and there is a push for more transparency," he said.