Reports
Summary Of Latest Wealth Management, Bank Results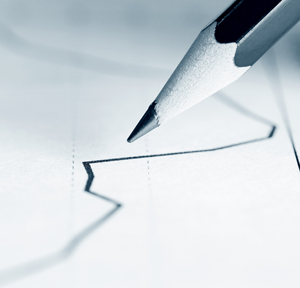 Deutsche Bank
The asset and
wealth management area saw net revenues increase by €88
million (8 per cent) in the first quarter of 2013, compared to the same period
in 2012.
Discretionary portfolio management and fund management net revenues increased by
€37 million (8 per cent), while net revenues from advisory and brokerage services
increased by €15 million (8 per cent), driven by higher wealth and private client
activity levels. In credit products, revenues decreased by €8 million (8 per
cent), due to
reduced lending volumes mainly in Asia and the Americas.
Commerzbank
The German
bank logged a loss of €24 million ($31.4 million) in the first three months of
this year due to previously announced restructuring costs of €493 million, compared with
a loss of €225 million in the previous quarter. Revenues rose by 4.7 per cent from
the previous quarter; operating expenses fell by 2.9 per cent from the previous
three months. Commerzbank attained an operating profit of €469 million (Q4 2012:
loss of €40 million). The reasons for the increase over the previous quarter were higher revenues,
lower loan loss provisions, as well as lower costs.
Societe Generale
The private
banking arm increased its contribution to group net income to €43 million ($56.3
million) in the first three months of this year, up from €36 million in the
same quarter of
last year. Separately, the French banking giant said it planned a further €900 million
of cost savings in the period to 2015. Assets under management at the private
banking arm reached a total of €87.9 billion at the end of March, a rise of 2 per cent from
the end of December last year. This increase was driven by an inflow of €300 million,
and a market effect of €3.7 billion, while there was a negative foreign exchange
impact of -€2.2 billion.
BNP Paribas
The
investment solutions arm – the division containing much of its wealth management
business – logged a rise in assets under management of 1.9 per cent in the first
three months of the year compared with a year before, standing at €906 billion
($1.184 billion). The rise was due primarily to a positive performance effect driven by the
rise in the financial markets. Net asset inflows were €3.1 billion with "very good
inflows" at the wealth management business, especially in Asia
and in the domestic
markets. Other parts
of the investment solutions division, such as insurance in France, Asia
and Latin America, also had strong asset inflows, along with
personal investors, especiallyin Germany.