Reports
Summary Of Latest Wealth Management, Bank Results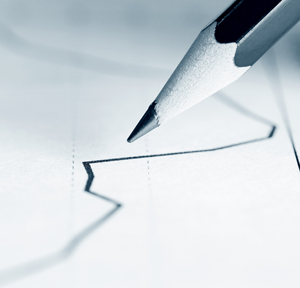 Here is the latest roundup of quarterly results from wealth management operations around the world, both stand-alone entities and parts of larger banking groups. Note that data can be revised due to subsequent announcements.
Here is a summary of
results from private banks and other wealth management firms in North America,
Asia, Europe and other locations. Note that
not all the institutions are exactly comparable and may report their wealth
management business in different ways. The figures may be revised at a later
date as more figures come in.
JP Morgan
Private banking revenue rose 13 per cent in the first
quarter of 2013 from a year ago, to stand at $1.4 billion. Assets under
supervision across the whole banking firm achieved a record level of $2.2
trillion, a rise of $158 billion, or up 8 per cent, from the prior year. Assets
under management were a record $1.5 trillion, an increase of $101 billion, or
up 7 per cent, due to net inflows to long-term products and the effect of
higher market levels, partially offset by net outflows from liquidity products.
Custody, brokerage, administration and deposit balances were
$688 billion, up $57 billion, or 9 per cent, due to the effect of higher market
levels and custody and brokerage inflows.
Goldman Sachs
The firm reported total net revenues of $10.09 billion for
the first quarter ended March 31, up 9 per cent from $9.23 billion in the final
quarter of 2012 and up 1 per cent year-on-year. Net earnings fell from $2.89
billion at December 31, 2012, to $2.26 billion in the first quarter of 2013, a
decrease of 22 per cent for the quarter. Net earnings were, however, up 7 per
cent on the previous year (Q1 2012: $2.10 billion).
Net revenues in investment management were $1.32 billion for
Q1 2013, a rise of 12 per cent from the first quarter of 2012, but 13 per cent
lower than for the fourth quarter of 2012.
During the quarter, assets under supervision rose $3 billion
to $968 billion, reflecting net market appreciation of $12 billion - primarily
in equity assets, the firm added.
Total assets under management ended the first quarter of
2013 at $860 billion. This is up from $854 billion in the previous quarter.
Wells Fargo
Net income at the wealth, brokerage and retirement division
dropped 4 per cent from $351 million at the end of December 2012, to end the
first quarter of 2013 at $337 million. Year-on-year, however, net income in
this division is up 14 per cent.
The wealth, brokerage and retirement division of Wells Fargo
includes the Abbot Downing division, which caters to ultra high net worth individuals
and families.
During the first quarter, total revenue rose by 3 per cent
to $3.2 billion, while non-interest expense increased 5 per cent from Q4 2012.
The latter result was primarily due to the seasonal impact on personnel
expenses, higher deferred compensation expense (offset in trading income) and
increased broker commissions.
Northern Trust
The firm
reported net income at $164 million for the first quarter of 2013, up 2 per cent
year-on-year from $161.2 million, but down 2 per cent from $167.7 million in Q1 2012.
"Trust, investment and other servicing fees, which represent 65 per cent of our revenue,
grew 10 per cent compared to last year and assets under custody and under
management grew 9 per cent and 13 per cent, respectively, compared to last year," said
Frederick Waddell, chairman and chief executive.
Bank of America
The bank
reported that net income at its global wealth and investment management division rose
31 per cent from $550 million at end-March, 2012, to $720 million for the first
quarter of 2013. On a consecutive quarter comparison, net income in this segment rose
by $144 million between end-December, 2012, and end-March, 2013. Assets under
management stood at $745.3 billion at the end of March, 2013, up from $698.1
billion at the end of December, 2012, and further up from $677.6 billion a year ago. The bank
said it posted record asset management fees of $1.6 billion, up 9 per cent from the
year-ago quarter.
Morgan Stanley
The banking
group, which recently agreed to spin off part of its non-domestic wealth management
business to Credit Suisse, said its global wealth arm logged pre-tax income from
continuing operations of $597 million in the first quarter of 2013, up from $403
million a year ago. The quarter's pre-tax margin was 17 per cent; net revenues for
the quarter were $3.5 billion compared with $3.3 billion a year ago. Income after
the non-controlling interest allocation to Citigroup and before taxes was $476 million.
(This point refers to Morgan Stanley's wealth management joint venture with
Citigroup. Reports have said the firm may buy 100 per cent of this JV from
Citi.) As reported
in late March, Morgan Stanley sold its Europe, Middle East and Africa private
wealth management business in the UK,
United Arab Emirates and Italy
to Credit
Suisse. The financial size of the transaction, expected to be completed in the third quarter
of this year, was not disclosed by Morgan Stanley. Credit Suisse said the acquired
business had a total of $13 billion of assets.