People Moves
Summary Of Executive Moves In Global Wealth Management - April 2013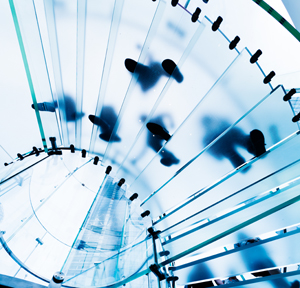 North America
RBC Wealth Management added to its team in Texas and promoted staff at branches in Florida and Washington.
In Austin, TX, Glen Hatch joined as branch director. He took up the
role on April 22, having formerly been Austin branch manager for Morgan
Stanley, where he spent eight years.
In Tampa, FL, the firm appointed Michael Neff as branch director.
Neff, who joined RBC in 2007, takes on a leadership role with oversight
of 10 financial advisors. He replaces Jeff Farrell, who relocated to the
St Petersburg branch.
In Edmonds, WA, RBC Wealth Management promoted Shane Flock to branch
director. Flock joined RBC in 2009 from Merrill Lynch. He is a member of
the Flock Group, along with his father, Larry Flock, his brother, Tony
Flock, and client associate Mary Malencore. He will be responsible for
the oversight of five advisors and three other branch employees.
Waterbury, CT-headquartered Webster Bank appointed Madorie O'Hara as a
vice president and senior investment manager in Stamford, CT.
O'Hara was latterly a member of Citi Private Bank's tailored
portfolio group, managing equity and balanced portfolios for private
clients, trusts and charitable organizations.
Wilmington Trust, part of M&T Bank, hired Sharon Klein as
managing director of family office services and wealth strategies in the
New York metro region.
Klein was latterly managing director and head of wealth advisory
services at Lazard Wealth Management. She has 20 years of experience in
the areas of trusts and estates, and philanthropic planning.
Before her stint at Lazard, Klein headed up the estate advice
department at Fiduciary Trust Company International, and served as
special counsel within the trusts and estates department at Rosenman
& Colin (now Katten Muchin Rosenman).
Morgan Stanley Wealth Management expanded its advisor force in
California and Florida with hires from Deutsche Bank and Merrill Lynch.
In Boca Raton, FL, Eric Behr joined from Deutsche Bank, where he
served as a director and advisor. He had annual revenue production of
roughly $1.2 million and now reports to Morgan Stanley complex manager
Michael Higgins.
Thomas McCann joined Morgan Stanley in La Jolla, CA, from Merrill
Lynch. There, he managed over $200 million in client assets and last
year generated about $1.1 million in revenue. At Morgan Stanley, McCann
reports to complex manager Mark Kremers.
Additionally, David Rascoe - latterly of Wells Fargo Advisors -
joined in San Diego, CA. At Wells he managed $80 million in client
assets and last year generated $905,000 in revenue.
Rockville Financial appointed Valerie Duncan - latterly of Wells
Fargo Private Bank - as a senior vice president and head of private
banking, based at the firm's administrative offices in Glastonbury, CT.
Duncan has over 16 years of experience in the financial services
industry and at Wells served as a vice president and private banker for
the Northeast region.
Reporting to Mark Kucia, executive vice president and head commercial
banking officer, Duncan will lead the firm's private banking team,
which is comprised of: Anna Sinatro, vice president and private banking
executive, and Heather Loranger, vice president and private banking
executive.
Wells Fargo Advisors extended its footprint across four states with
seven hires from Morgan Stanley Wealth Management and Edward Jones.
The new hires managed $776 million in combined client assets at their
former firms and have joined Wells Fargo Advisors' private client group
in Florida, Maryland, New Jersey and Virginia.
In Winter Haven, FL, Richard Meadows, Paul Seifert and Michael Fettig
- the Meadows, Seifert, Fettig Group - joined from Morgan Stanley
Wealth Management, where they managed $266 million in client assets.
They are now based in Lakeland and will report to branch manager
Christian Rafool.
Further north in Maryland, Howard Mirvis and Larry Holmes - also
latterly of Morgan Stanley - stepped into Wells Fargo's Lutherville
office, where they report to Matthew Glenn. The Mirvis-Holmes Group
previously managed $220 million in client assets and had T-12 production
of $1.6 million.
Gary Pollick also joined from Morgan Stanley, where he managed $178
million in client assets. He now works in Paramus, NJ, and reports to
complex manager Chris Leavy.
Lastly Betty Schutte-Box - latterly of Edward Jones - joined Wells
Fargo in Richmond, VA. Schutte-Box, who formerly managed $112 million in
client assets, now reports to market manager Rob Withers.
In a separate announcement, Wells Fargo Advisors Financial Network -
Wells Fargo's independent brokerage arm - added two practices in
Seattle, WA, with a combined $549 million in assets under management.
In Mercer Island, Butler Wealth Management is comprised of financial
advisors Jim Butler and his two sons, Jim Butler and Neil Butler. The
team joined from Merrill Lynch. Butler Wealth Management has $1.3
million in production and over $356 million in AuM.
In Lynnwood, the O'Neal & Brokaw Private Retirement Group -
comprised of Teresa Brokaw, Don O'Neal and Trent O'Neal - joined from
Merrill Lynch. The team has $1.4 million in production and $193 million
in AuM.